MTI Baths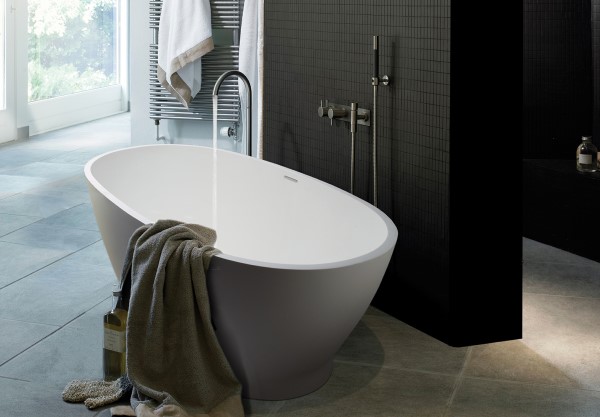 MTI Tubs | Whirlpool, Air, Stream, Microbubble & Soaking
Easily Shop MTI Baths | Find all MTI Soaking and Therapeutic Bathtubs on Sale at Affordable Prices from the Tub Experts at Tubz.com
MTI offers multiple jetted (or non-jetted) tub configurations to meet your specific needs. Whether you prefer the simple luxury of a soaking tub, the invigorating deep-tissue jet massage of a whirlpool, the light full-body thermo-air massage, or a combination of the two. MTI also offers Stream & Microbubble systems for a truly different bathing experience. Select one of their high-quality tubs and add the therapeutic system of your choice. You can then further customize your bathtub with a large selection of options. You have maximum control in creating your personalized bathing experience for your bathroom. Each uniquely designed MTI tubs is handcrafted with quality in mind. They have received countless awards for product design and innovation.
MTI Bathtubs are Made in the USA
Shop All MTI Baths
Buy Your MTI Tub on Sale from Bathtub Experts!
At Tubz.com we are not just order takers in a call center. We are a small team that takes pride in our personal customer service and the expert knowledge we have accumulated in our 20+ years of experience. Give us a call, we are here to help & offer great sale prices!
Authorized MTI Dealer
Proven advanced therapeutic bathtubs to help you achieve a healthier lifestyle:
MTI is a recognized leader when it comes to the technology of modern hydrotherapy, offering five distinct types of hydrotherapy experience. Each is unique; and thoroughly therapeutic. Whether you prefer the simple luxury of a soaking bath, the gentle experience of bathing in a forest stream, the invigorating deep-tissue massage of a whirlpool, the light full-body thermo-air massage or a combination, MTI offers multiple configurations to meet your specific hydrotherapy needs.
MTI Baths - Where you can expect to find only the best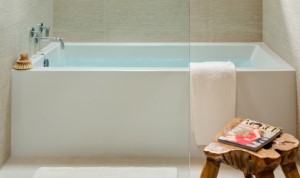 Affordable quality. Fast delivery. Made in the USA.
All MTI acrylic products are hand-built using the highest-quality materials. Tubs are high-gloss, cross-linked cast acrylic, which provides a renewable, non-porous and stain-resistant surface that is both practical and attractive. The acrylic is backed by a thick layer of fiberglass / titanium mixture for added strength and increased insulation.
On baths with corners, metal reinforcement is incorporated at the stress points
. Multiple quality control checks are employed, and all products are individually water-tested before shipping to assure product quality and customer satisfaction. As testimony to their quality, all MTI Designer and Classic Series baths are accompanied by a Lifetime Warranty
World-Class Customer Service
Expert assistance, excellent customer service
Award-Winning Designs
Countless awards for the design excellence and innovation of its products
Environmental Responsibility
On an ongoing basis, MTI searches out new materials and ways that will enable the company to be even more proactive and aggressive in preserving the environment
Innovation & Advanced Technology
MTI stays on the cutting edge of technology and goes beyond the confines of the conventional
MTI Links
www.mtibaths.com
MTI Baths
(Main Page)
Helpful Bathtub Links
•
How To Choose A Bathtub
- Features to Consider when Purchasing a Bathtub
•
Spa Tubs
- Bring the Spa Treatment Home | Which System is Best?
•
Tubz.com
- Contact us, we are here to help