Bathroom Spa Tub
Everyone has an idea of what will help sooth away the pressures of the day. While we can't help with your wine or music selection, we can help you choose the best tub system. Find the Perfect Bathroom Spa Experience – Whirlpool, Air, Micro Bubble, Stream and Heated Tubs.
Bring the Spa Treatment Home | Which System is Best for You?
We will give you a feature summary for each spa tub system and links for more information. Remember we are here for all of your questions.
Whirlpool Jets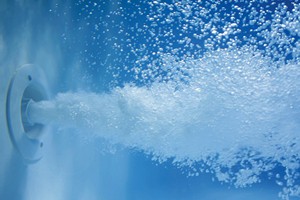 Massage sore muscles & joints
Vigorous, concentrated, deep tissue spa massage
Some use the term "Jacuzzi" to denote a whirlpool. A whirlpool uses a pump (motor) to force the water through the jets. The amount of force depends on the jet design, horsepower of the pump and the amount of air added to the water. Some jets can be adjusted for direction &/or power.
More Whirlpool Tub Information →
Air Jets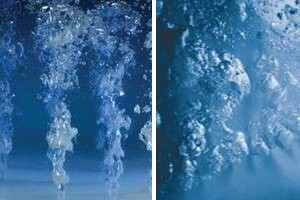 Soft tissue massage
Subtle, bubbly spa massage
An air bath uses a blower to push heated air through multiple small ports (holes) in the bottom or lower sides of the tub. Think about having a glass of soda with a straw. Blow through the straw to create bubbles in the soda. That is how an air tub works but with lots of smaller straws.
More Air Bath Information →
Micro Bubbles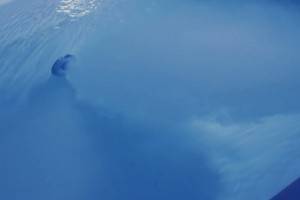 Skin Rejuvenation
Cleanse, heal and restore skin
Innovative bathing therapy that infuses water with millions of micro sized, oxygen rich molecules. The result is skin that is hydrated, moisturized and restored, feeling soft, smooth and supple. As billions of microbubbles quietly pop, the energy they release also keeps bath water warm.
More Micro Bubble Information →
Stream | Drift Bath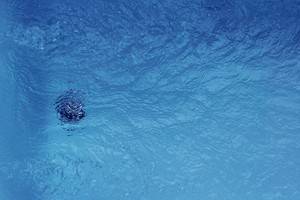 Gentle sound & feel of moving water
Soft relaxing spa
The soft sound of flowing water as a gentle current caresses your body. Ports move water from the head to the foot of the tub. MTI offers the ultimate soaking tub when an in-line heater is added to the Stream Bath to maintain the water temperature.
More Stream Tub Information →
Heated Soaking Bathtub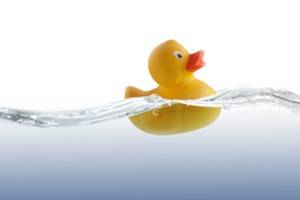 Soak in a bath that stays warm
Water Stays Warm
A soak in warm water will sooth the body, boosts cardiac output, lower blood pressure and improve circulation. A soaking bath with an in-line heater will allow you to soak as long as you would like without a drop in water temperature.
More Heated Soaking Tub Information →
Vibro Sonic Massage
Massage sore muscles with or without water
Deep Massage
Motorized massage nodes pulsate, vibrate or run through sequences of Shiatsu type massage. And it can be combined with other systems or with a soaking tub. It can be used without water for a quick, comfortable spa treatment.
More Vibro Sonic Massage Information →
Shop Spa Tubs by Size & Style
We have sorted all of our tubs by size to help you with shopping. You will find these links below. Before you head there, we do offer more information on finding the perfect bath tub. Our article
Choosing a Bathtub →
gives thoughts on the different things to consider like installation styles and tub sizes.
Leading Tub Companies
We are very proud of the companies we carry. They create tubs from the highest quality of acrylic, heavy duty fiberglass backing and excellent spa features and options.
Why do we carry so many brands? Each company provides a different mix of sizes, jet locations and motor power. Providing multiple choices allows you to find the perfect bathtub for your needs. How do you choose from so many? The simplest way is to give us a call - 866-380-0303. Tubz.com is here to help you sort through all the tubs to pick the best bath to fit your needs and budget.
Helpful Bathtub Links
•
Tubz.com
- Contact us, we are here to help