Japanese Soaking Tub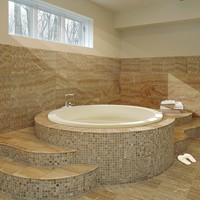 Small Japanese Ofuro Tub | Soaking, Heated, Whirlpool & Air Bathtub
Japanese style soaking tubs are small and deep. They are designed with a seat(s), allowing bathers to sit comfortably in deep water. Sitting in a this style of bathtub is like sitting on a chair.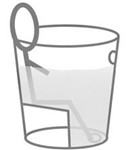 Perfect for a small bathrooms. Most of our tubs listed are for drop-in or undermount installation but you will find a few that are freestanding. When choosing one of these tubs, make sure you'll be able to get the tub sideways through doorways. These tubs are tall (28" - 36"). The standard door width is 34", but not all doors are standard so be sure to double check.
Save Now with Factory Direct Sale!
We carry quality bathtubs with strong warranties. Our tubs come to you factory direct and we pass those savings on to you, giving you high quality at reasonable prices. Click on the tub picture to find out more.
Traditionally Japanese Bathtubs are Soaking Tubs
Most of the tubs we offer are available as soaking tubs. For those that want more massage options; some of the tubs are also offered as a whirlpool, air bath or combination of both. The whirlpool will provide a deep tissue massage with water jets. A soft tissue massage is provided by an air bath. And a heater soaker will maintain the water temperature. The bathtub description will indicate what systems are offered.
Tubs are listed by size: first by length, then by width, then by height - smallest to largest
40" Small Japanese Ofuro Tub
52" - 62" Japanese Bath
66" Large Japanese Ofuro Tub

MTI
Yubune
66" x 42" x 33"
• Acrylic
• Drop-in
• Undermount

• Soaking Tub
• Heated Soaking
• Micro Bubble
• Air Tub
• Whirlpool
• Combination
Helpful Bathtub Links
•
Bathtub
- Features to Consider when Purchasing a Bathtub
•
Spa Tub
- Choose Tub System - Whirlpool, Air or Soaking Tub?
•
Tubz.com
- Contact us, we are here to help