No Shopping Cart at Tubz.com?
Some Call us Old Fashioned | We Call it Personable
Started in 1999, we were one of the first online tub stores in the US.  It has been interesting watching the internet evolve over the years. One of the biggest evolution's is the shopping cart. Great for some, but we find it very impersonal. We like the ability to talk with our customers, making sure they are getting exactly what they need & want. The decisions surrounding a new bathroom can be difficult. Tubz.com is here to confirming your choices, help you along the way and ensure you get exactly what you want for your dream bathroom at a discounted price. Most of the products we carry have been with us from the beginning so feel free to browse confidently knowing that these are quality products. Tubz.com's prices are as good or better than our competition. Plus, you also get excellent customer service and product knowledge.
To place orders give us a call | 866-380-0303
Tub Experts | Buy from a company that knows their tubs!
What gives us the right to call ourselves tub experts? We are not just order takers in a call center. We are a small team that takes pride in our customer service and the product knowledge we have accumulated in our 20+ years of experience. If we don't know the answer, we will get it for you.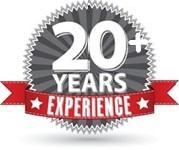 Why buy your bathtub or faucets from a company that just warehouses everything from a lamp to a patio furniture? Your bathroom is your sanctuary, your slice of serenity. You deserve the best! Products that you will find as functional as they are beautiful, for years to come. And the great service Tubz.com can provide.
Established in 1999, Tubz.com is located in Wisconsin and is one of the oldest online bath stores. We keep our overhead low to offer great pricing. We ship all over the contiguous US with no tax to our customers outside of Wisconsin (most of the time). We work closely with our vendors, so we can be knowledgeable about products and lead time. We are authorized dealers for every product we sell. We order top quality products directly from the manufacturer to you. Tubz.com doesn't stock items, so we don't have the high cost of inventory added to the product cost. And since there is only us between you and the manufacturer you aren't paying for multiple middlemen.
Every day is a sale day @ tubz.com!
Sale prices are not normally listed on our site.
Most of our prices are "list price" or "MSRP": the price our manufacturers list.
This is not your sale price!
Please give us a call or email us, and we would be glad to give you the sale price of your item. And we will always give you our lowest price. No need to wait for a sale or find your item listed lower a few days later.
Best price every day!
We will also check your availability, and answer your questions.
What Tubz.com Customers Have to Say