Americh Jacob 4242 Freestanding Tub
The Jacob is a curvaceous freestanding air or soaking tub. As a round Japanese style tub, it is deep and has an integral seat. This 2-piece freestanding bath is offered in all of Americh standard colors. There is also the option of a two-tone tub. Skirt one color, tub rim & inside another. Acrylic construction provides a non-porous surface for easy cleaning and sanitizing. And, the acrylic will never fade or lose its brilliance over time. Find your Americh Jacob on sale with free shipping at Tubz.com, the bathtub experts!
Americh | Made in America
Authorized Americh Dealer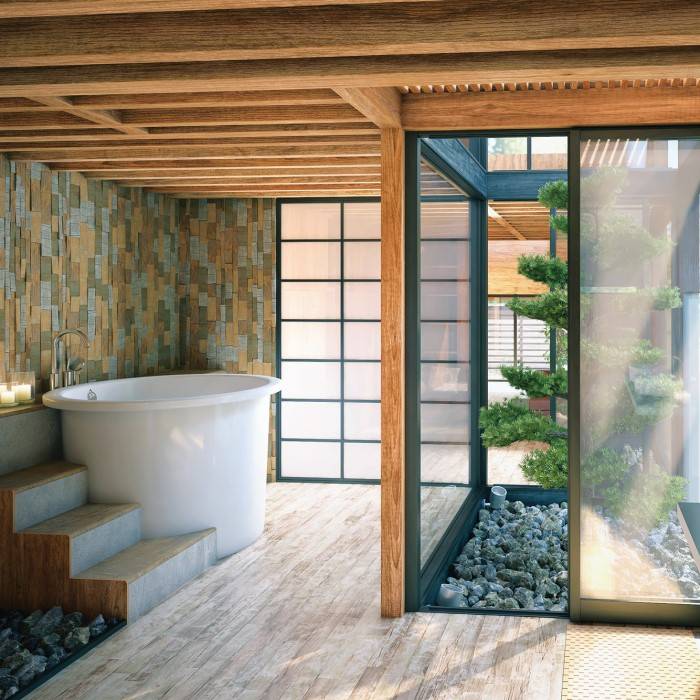 Jacob 42" Round Japanese Air or Soaking Bath
Size: 42" x 42" x 33"
Gallons to Overflow: 78
Back Slant: 90°
Tub Floor: Textured
Americh Colors: Biscuit or White
Installation: Freestanding 2-Piece Construction
Longer Lead Time
Acrylic
End Drain - 1 Person Bath
Integral Drain - Toe Tap
(Drain Included,
See Colors
)
20-Year Warranty
Buy Your Americh Jacob on Sale from Bathtub Experts!
At Tubz.com we are not just order takers in a call center. We are a small team that takes pride in our personal customer service and the expert knowledge we have accumulated in our 20+ years of experience. Give us a call, we are here to help & offer great sale prices!
Jacob Soaking Tub
Tub only (no jets)
Soaking Bath

JC4242T
MSRP: $7500.00


Jacob Air Tub
Air jets provide a soft, bubbly massage
Air Bath System II
JC4242TA
MSRP:
$9500.00
Remote Blower
Variable Speed Blower
Heated Air System
Americh Control Pad
Pulse/Wave Feature
Water Detection Sensor
Automatic Drying Cycle
Pre-leveled Bathtub
20-Year Limited Warranty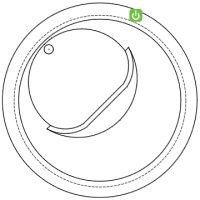 Jacob 4242 Bathtub Options
- Drain Color: White, Polished Chrome, Polished Brass, Polished Nickel or Satin Nickel (must be specified at time of order)
- TCS (Thermal Comfort System)
- Dual Color (Premium Color Up Charge)
- Chromotherapy
- Pillow: 12"
Americh Options →
Air Bathtub Features →
Americh Systems
Soaking Tubs
Why choose a soaking tub? Soaking in warm water will soothe the body, boosts cardiac output, lower blood pressure and improve circulation. Water also hydrates the skin and helps your pores eliminate toxins. These tubs are not jetted, therefore they offer the quietest relaxation option.
Air Bath
For those that are looking for a soft bubbly massage. Surprise your senses with gentle bursts of warm air bubbles. Airbath II offers perimeter placed air jets and a heated backrest. Invigorate your body and spirit with restorative energies.
Americh Quality & Design
For over 25 years Americh has combined a comprehensive palette of designs, selective materials, and stringent quality standard to create products that are unmatched in the industry. Only the best materials, such as Lucite® Acrylic, will measure up to Americh standards. Every product is carefully crafted by their skilled artisans and built right here in the United States. Their employees are dedicated to providing customers with the highest quality service and products. At its very heart, Americh is about facilitating the transformation of an ordinary household bathroom into a personal refuge of serenity and rejuvenation.
Americh Links
www.americh.com
Americh Tubs
(Main Page)
Helpful Bathtub Links
•
Japanese Soaking Tub
•
Freestanding Tub Buying Guide
•
Freestanding Bathtub
- Shop all Freestanding Tubs
•
Tubz.com
- Contact us, we are here to help