MTI Melinda 8 Bathtub
Find your MTI Melinda 8 on sale with free shipping at Tubz.com, the bathtub experts!
Melinda 8 offers a freestanding 67" x 36" oval bathtub with the option of deck mounted faucets. Styled with a mix of old world charm and contemporary lines. The center drain with two backrests provides the option of two bathers. Choose your perfect bath: Soaking Tub or Air Bath. Choose a bath created from glossy white or biscuit acrylic, or matte white DoloMatte.
MTI | Made in America
Authorized MTI Dealer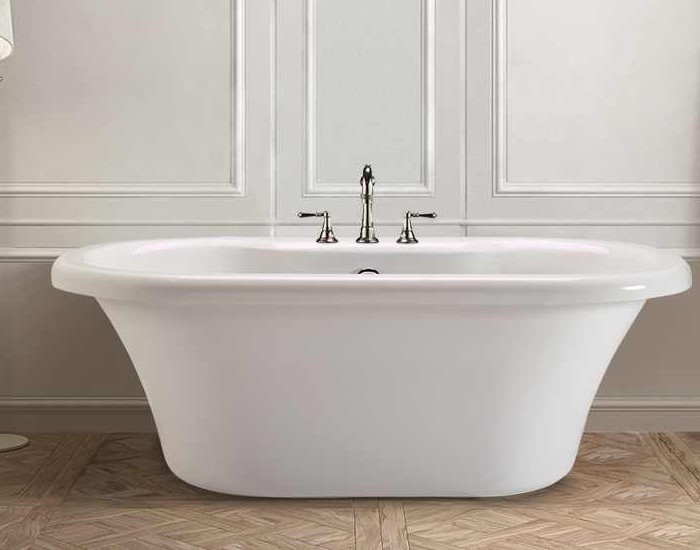 Melinda 8 Freestanding Soaking or Air Tub
Tub Size: 66.5" x 35.5" x 23.5"
Water Depth: 17.5"
Maximum Fill: 81 gal to overflow
Bottom Interior: 40" x 22"
Back Rest Angle: 114°
Acrylic Tub Weight: 121#
DoloMatte Tub Weight: 136#

Bathtub Material:
- Acrylic CLX™ | Glossy | White or Biscuit
- DoloMatte™ | Matte | White Only
Installation: Freestanding
Optional Pedestal Base

Buy Your MTI Bath on Sale from the Bathtub Experts!
At Tubz.com we are not just order takers in a call center. We are a small team that takes pride in our personal customer service and the expert knowledge. Give us a call, we are here to help!
Melinda 8 Freestanding Bath
Welcome to Tubz.com Virtual Showroom
Give us a call
866-380-0303
, or use quote button (email) for sale price quotes.
Free shipping (48 contiguous states | some exclusions apply).
Soaking Bath
S191A

MSRP $6185.00
$4639.00
DoloMatte™ + $800.00


Acrylic CLX™
Soaking Tub with Pedestal
S191B

MSRP $7455.00
$5591.00
DoloMatte™ + $900.00


Tub Only | No Jets
Pre-leveled Foam Base
Air Massage
AST191A

MSRP $9835.00
$7376.00
DoloMatte™ + $800.00


Acrylic CLX™
Air Massage with Pedestal
AST191B

MSRP $11105.00
$8329.00
DoloMatte™ + $900.00


20 Air Jets
Heated Air Blower
Pre-leveled Foam Base
Air blower included must be
remote mounted.
Air Massage Elite
AE191A

MSRP $11735.00
$8801.00
DoloMatte™ + $800.00


Acrylic CLX™
Air Massage Elite with Pedestal
AE191B

MSRP $13005.00
$9754.00
DoloMatte™ + $900.00


30 Air Jets
Heated Air Blower
Pre-leveled Foam Base
Chromotherapy LED Lighting
Spa Mode
Air blower and Chromotherapy control
box must be remote mounted.
Important Melinda 8 Information
Before ordering or installing, please consider future access to equipment.
• If the tub is equipped with an Air System, Chromotherapy, or Radiance, the system blower and control boxes must be remote mounted.
• Radiance placed on floor locations will affect placement of air jets.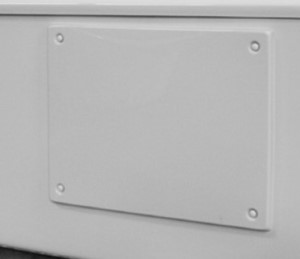 • This freestanding tub comes an access panel on the drain side for ease of installation. If the tub will be viewable from all angles, MTI will, upon request, eliminate the access panel. Installation will be slightly more difficult.
Options
The technical sheet will list the options available on this bath. For details on the options see:
MTI Freestanding Tub Options →
More Melinda Bathtub Sizes/Styles:
MTI Baths
Since 1988, MTI Baths has earned a reputation for impeccable quality, innovation and unique customizations for its expansive line of bath products. MTI offers fine products in acrylic, engineered solid stone and wood, all manufactured with care in the USA.

MTI is distinguished from its competitors by the incredible degree of customization that is offered. While preconfigured packages are readily available for ease of ordering, at MTI these are not a limitation but only the beginning. Because each product is built to order, additions, deletions and modifications to equipment levels and placement can be made, providing the customer with unparalleled customization and a truly personalized product.
MTI Links
www.mtibaths.com
MTI Baths
(Main Page)
Helpful Bathtub Links
•
How to Choose a Free Standing Tub
•
Freestanding Bathtub
- Shop all Freestanding Tubs
•
What is an Air Tub?
•
Tubz.com
- Contact us, we are here to help