Barclay Freestanding Bathtubs
Unique and Elegant, Barclay Freestanding Soaking Tubs
Find traditional Roll Top or Slipper Baths with Claw Feet or Ultra Modern Tubs.
Indulge in the elegance of a soaking tub from Barclay. Classic shapes in a variety of attractive finishes. Authentic claw-foot styles or pedestal bases in cast iron, copper or acrylic. Distinctive new designs in acrylic and resin. You're sure to find a size and style to accommodate your space and accentuate your good taste. Barclay will customize the exterior of your cast iron or acrylic tub when you choose from the Sherwin Williams palette of vibrant colors in durable marine coatings. Barclay is the fashionable approach for revitalizing your bathroom decor with an elegant bathtub. From its inception, they have offered the products and styles that make your bathroom your personal showroom.
Buy Your Barclay Freestanding Tub on Sale from Bathtub Experts!
At Tubz.com we are not just order takers in a call center. We are a small team that takes pride in our customer service and the product knowledge we have accumulated in our 20+ years of experience. Give us a call, we are here to help! Find a large selection of tubs with low sale prices, free shipping & helpful experts at Tubz.com. We will ship our bathtubs anywhere in the Contiguous US free of charge (Some Exclusions May Apply).
Authorized Barclay Dealer
Shop Barclay Baths by Size
Shop Freestanding Baths by Style
Shop by Name
Barclay Air Tubs

See Air Bath in Action

Relax and feel the stress of the day evaporate as pre-warmed air surges through 16 strategically placed jets, surrounding your body with air bubbles to massage aching muscles and stimulate your circulatory system. Placement of the jets at the bottom of the tub ensures maximum bubble action for your massage. Each jet contains a backflow preventer and is also drained and dried by an automatic system purge run after each use. This ensure good hygiene and making the system virtually maintenance free.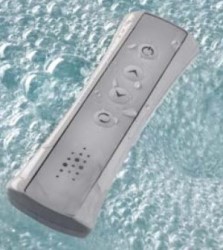 Control the intensity of your massage with the ergonomically shaped, water tight remote.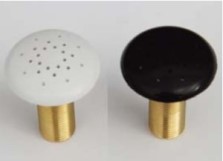 Choose either white or black jets.
More information on Barclay Air Baths →
Air Jet Massage Features
- Remote Blower
- A 20 minute timer ensures your safety.
- Powered by 750 watt motor
- Air pre-heated by 300 watt heater
- System operates on 120V
- Air jets are solid brass with 24 air holes each
- Air jets are available with either white or black caps
- No water flows through hoses, eliminating the danger of stagnant water collection
- Automatic purge dries jets after each use
- Not available for cast iron tubs or tubs with feet
- Please refer to desired bathtub for more information and compatibility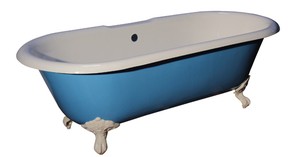 Barclay Tub Colors
Customize your new bathtub with a vibrant color from the palette of Sherwin Williams durable Protective Marine Paint. Barclay will custom paint the exterior of your cast iron or acrylic tub with the color of your choice.
Be bold or be subtle. Sherwin Williams offers an array of fabulous hues to personalize your bathroom decor. Awaken your creativity!
Extra Paint Charge
(inside of tub is always white):
Bisque Paint $160
Black Paint $160
Flat Black Paint $160
Designer Color $302
View the Sherwin Williams Protective Marine Palette at:
http://panelbuilt.com/wp-content/uploads/Welded-Booth-Colors.pdf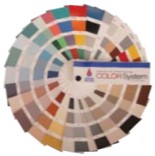 Piper in Black

Wilshire in Rotor Turquoise

Livingstone in Blueprint
See more Barclay Custom Painted Tubs →
Barclay Links
• www.barclayproducts.com
• Barclay
(All Products)
Helpful Bathtub Links
•
How to Choose a Free Standing Tub
•
Freestanding Bathtub
- Shop all Freestanding Tubs
•
What is an Air Tub?
•
Tubz.com
- Contact us, we are here to help