Barclay Cast Iron Tub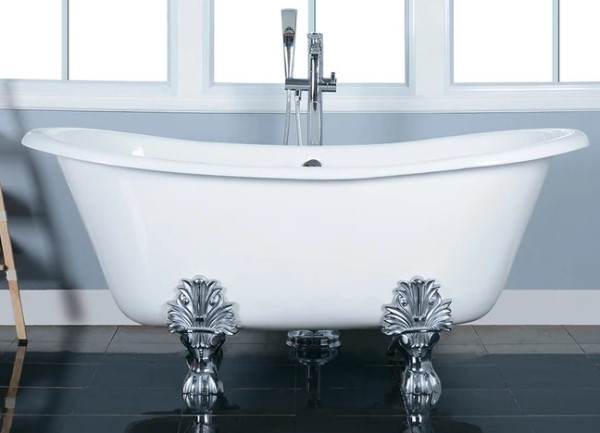 Immerse in a Cozy Cast Iron Freestanding Bathtub
Barclay is the fashionable approach for revitalizing your bathroom decor with elegant cast iron claw foot or pedestal soaking baths. Find distinctive and stylish designs and complement them with classy faucets. From its inception, Barclay has offered the products and styles that make your bathroom your personal showroom. Find a soaking tub for a simple, tranquil pleasure .
...
Barclay cast iron tubs are produced from solid quality cast iron billets to an average thickness of 3/8". They are covered with a ground coat, followed by 3 layers of Class AA High Grade cover coat enamel. Each coat is fired at 900ºC, resulting in a luster that should remain unfaded for at least 10 years. Tub exteriors are finished with 2 coats of epoxy paint over a layer of anti rust primer. You can expect 50 years of service from your tub with proper care. Barclay tubs are subjected to a rigorous 6-point inspection process before being packed in our specially designed shipping crates to ensures that they are delivered to our customers in pristine condition.



4 Styles of Freestanding Cast Iron Tubs


The cast iron tubs we carry come in 4 distinct styles. Some will have claw feet, others a pedestal base. The tubs shown as"Double" have a center drain, two slopping backrest for two bathers. Check the size on the bottom of the tub to make sure there is room for 2!



Roll Top - Rolled rim, one sloped end, end drain



Double Roll Top - Rolled rim, both ends sloped, center drain



Slipper Tub - One raised back rest, end drain



Double Slipper - Two raised back rests, center drain



Bateau - A double slipper with the backrests rising only slightly, integral base & center drain

Shop Barclay cast iron freestanding tubs by size below. If you already know the tub you desire, you can also shop by name. Barclay is proud of the brands and products they sell, and they stand behind them 100%. Barclay is committed to offering the right design elements, required performance specs, competitive pricing, and unsurpassed customer service.
Buy Your Barclay Cast Iron Tub on Sale from the Bathtub Experts!
At Tubz.com we are not just order takers in a call center. We are a small team that takes pride in our customer service and the product knowledge we have accumulated in our 20+ years of experience. Give us a call, we are here to help!
Authorized Barclay Dealer
Shop Cast Iron Tub by Size:
Shop Cast Iron Bathtub by Name: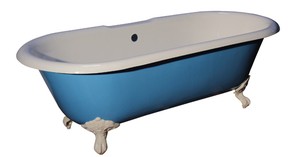 Barclay Tub Colors
Customize your new bathtub with a vibrant color from the palette of Sherwin Williams durable Protective Marine Paint. Barclay will custom paint the exterior of your cast iron or acrylic tub with the color of your choice.
Be bold or be subtle. Sherwin Williams offers an array of fabulous hues to personalize your bathroom decor. Awaken your creativity!
Extra Paint Charge
(inside of tub is always white):
Bisque Paint $160
Black Paint $160
Flat Black Paint $160
Designer Color $302
View the Sherwin Williams Protective Marine Palette at:
https://industrial.sherwin-williams.com/na/us/en/protective-marine/color/color-library.html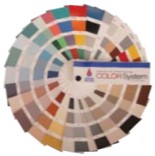 See more Barclay Custom Painted Tubs →
Barclay Cast Iron Tub Care
To maintain the luster of your cast iron tub, we recommend using a mild, non-abrasive cleanser for regular cleaning. The porcelain interior should be towel dried after each use. Bon Ami® or Zud® are more powerful non-abrasive cleansers that may be used for tougher cleaning, such as soap scum, minor rust stains or hard water deposits.
Barclay Cast Iron Tub Faucets →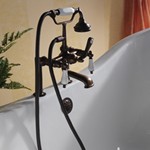 More Barclay Freestanding Tub Styles
:
Barclay Links
•
barclayproducts.com
•
Barclay Freestanding Tub
(Main Page)
Helpful Bathtub Links
•
Choosing a Bathtub
- Features to Consider when Purchasing a Bathtub
•
Freestanding Tub:
Our Entire Selection of Freestanding Bathtubs
•
Tubz.com
- Contact us, we are here to help