Barclay Doyle Bathtub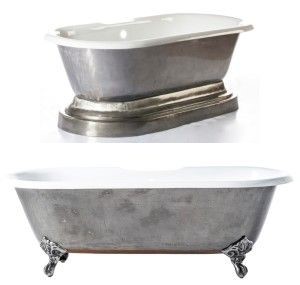 67" Cast Iron Double Roll Top | Clawfoot or Pedestal
Industrial looks in a classic form. The exterior of the Doyle tub is raw cast iron with a polished finish showing all the flaws of the natural metal. Find a claw foot tub or one with a pedestal base. Both styles offer slopping backrest on both sides and a faucet deck. Bring a hip and stylish edge to your home bathroom with the Doyle Cast Iron Double Roll Top Tub from Barclay. Combining a rugged polished cast iron exterior with an elegant white enamel interior, this tub is the perfect combination of timeless elegance and contemporary panache.
Now On Sale with Free Shipping
You don't have to wait for specials, search for a coupon, or cross your fingers and hope for a good deal. Our freestanding tubs are always on sale. We go to our best sale price and offer that to you right at the start. We will ship our bathtubs anywhere in the Contiguous US free of charge (Some Exclusions May Apply).
Authorized Barclay Dealer
Doyle Freestanding Tub Styles
Doyle | 68" Cast Iron Clawfoot | CTDRN67-PI-PI
67 3/4" x 31" x 23 1/4"
Gallon Capacity: 55
Shipping Weight: 570#
Filled Weight: 809# | Empty Weight: 350#
Cast Iron
Inside Finish: White Enamel
Polished Cast Iron Exterior
Cast Iron Feet
Center-Side Drain Bathtub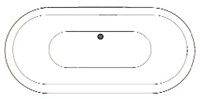 Recommended Tub Drain #5599
CTDRN67-PI-PI
List Price:
$3471.00
Sale Price: $2083.00
Call Now to Place Your Order! | 866-380-0303
Recommended Faucets for CTDRN67-PI-PI:
Doyle | 68" Cast Iron Pedestal | CTDRN67BP-PI
67 3/4" x 31" x 25 1/4"
Gallon Capacity: 55
Shipping Weight: 570#
Filled Weight: 909# | Empty Weight: 450#
Cast Iron
Inside Finish: White Enamel
Polished Cast Iron Exterior
Cast Iron Feet
Center-Side Drain Bathtub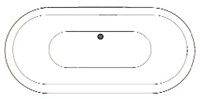 Recommended Tub Drain #5599
CTDRN67BP-PI
List Price:
$4604.00
Sale Price: $2762.00
Recommended Faucets for CTDRN67BP-PI:
Barclay Links
•
barclayproducts.com
•
Barclay Freestanding Tub
(Main Page)
•
Barclay
(All Products)
Helpful Bathtub Links
•
Choosing a Bathtub
- Features to Consider when Purchasing a Bathtub
•
Freestanding Tub:
Our Entire Selection of Freestanding Bathtubs
•
Tubz.com
- Contact us, we are here to help