Barclay Ceres Freestanding Bathtub
ATDN59IG | 59" Acrylic Soaking or Air Tub
Ceres offers an elegant bath with traditional and modern touches. The pedestal style base and tulip shape curving sides gives it a traditional feel. Slotted overflow and toe tap drain lend a modern touch. At 59" x 31" it is a perfect fit for the smaller bathroom. The thin rim is perfect for a wall or floor mounted tub filler. Experience a sumptuous bath in Barclay's acrylic freestanding tub. Crafted according to Barclay's meticulously high standards of quality craftsmanship, this tub is guaranteed to last for many years. You can even further customize your tub with a custom exterior paint finish.
Buy Your Barclay Ceres Tub on Sale from Bathtub Experts!
At Tubz.com we are not just order takers in a call center. We are a small team that takes pride in our customer service and the product knowledge we have accumulated in our 20+ years of experience. Give us a call, we are here to help! We will offer you a great sale price with free shipping (48 contiguous states).
The Barclay Guarantee
"We are proud of the brand and products we sell, and we stand behind them 100%. We are committed to offering the right design elements, required performance specs, competitive pricing and unsurpassed customer service."
Authorized Barclay Dealer

Gallon Capacity: 66
Shipping Weight: 182 lbs.
Empty Weight: 82 lbs.
Filled Weight: 633 lbs
Center Drain Bathtub
Double-walled White Acrylic
Ceres | ATDN59IG
Drain channel is built into the tub wall to save both space and installation time. A toe tap drain and overflow cover are included.
White Tub | Choose Drain Color:
White
ATDN59IG-WT

Soaking Tub
List Price:

$1966.00




Sale Price: $1376.00



Air Bath
List Price:

$4266.00




Sale Price: $2560.00

Polished Chrome
ATDN59IG-CP

Soaking Tub
List Price:

$1928.00




Sale Price: $1350.00



Air Bath
List Price:

$4228.00




Sale Price: $2537.00

Brushed Nickel
ATDN59IG-BN

Soaking Tub
List Price:

$1951.00




Sale Price: $1366.00



Air Bath
List Price:

$4251.00




Sale Price: $2551.00

Polished Nickel
ATDN59IG-PN

Soaking Tub
List Price:

$1951.00




Sale Price: $1366.00



Air Bath
List Price:

$4251.00




Sale Price: $2551.00

Oil Rubbed Bronze
ATDN59IG-ORB

Soaking Tub
List Price:

$1989.00




Sale Price: $1392.00



Air Bath
List Price:

$4298.00




Sale Price: $2573.00

Polished Brass
ATDN59IG-PB

Soaking Tub
List Price:

$1966.00




Sale Price: $1376.00



Air Bath
List Price:

$4266.00




Sale Price: $2560.00
Insulation:
Add foam insulation between tub walls for heat retention
$300.00 Sale Price
Call Now to Place Your Order! | 866-380-0303
Air System
Relax and feel the stress of the day evaporate as pre-warmed air surges through 16 strategically placed jets, surrounding your body with air bubbles to massage aching muscles and stimulate your circulatory system. Placement of the jets at the bottom of the tub ensures maximum bubble action for your massage. Each jet contains a backflow preventer and is also drained and dried by an automatic system purge run after each use. This ensure good hygiene and making the system virtually maintenance free.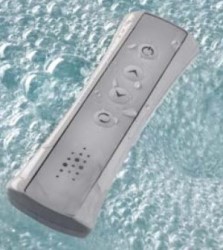 Control the intensity of your massage with the ergonomically shaped, water tight remote.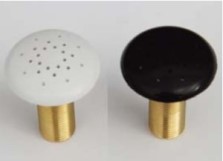 Choose either white or black jets.
More information on Barclay Air Baths →
Air Jet Massage Features
- Remote Blower
- A 20 minute timer ensures your safety.
- Powered by 750 watt motor
- Air pre-heated by 300 watt heater
- System operates on 120V
- Air jets are solid brass with 24 air holes each
- Air jets are available with either white or black caps
- No water flows through hoses, eliminating the danger of stagnant water collection
- Automatic purge dries jets after each use
- Not available for cast iron tubs or tubs with feet

Air Tub Instructions
Caring for Your Barclay Acrylic Bath
The non-porous surface of an acrylic tub makes it very easy to keep clean. For routine cleaning you may use a non-abrasive soap. Dishwashing detergent such as Joy®, Palmolive®, Ivory®, etc and a soft sponge or cloth is all that you need. If an accident occurs that requires something stronger, the following are SAFE to use: Fantastic®, Tackle®, Top Job®, Formula 409®, ScrubFree®, Calgon Bath®, Windex®, Clorox Bleach®, Spiffits® Bath, Glass Plus®, and Spic & Span Powder®.
DO NOT Clean Your Acrylic Bathtub with Paint Thinner, Goof OFF®, Scrubbing Bubbles®, Acetone, Lacquer Thinner, M.E.K. ® or other chemicals that attack the structural integrity of plastics (including, but not limited to, acetones). Use of these chemicals will destroy the acrylic surface of your bathtub and there is no way to reverse the damage caused by this type of chemical reaction. Use of these chemicals will void your warranty.
It is simple to restore the finish of your tub, should scratches or dulling occur. We recommend the use of a liquid polisher such as Gel-Gloss®. Deep scratches or burns can be removed with very fine sandpaper (600 grit or higher) and then finished with a liquid polish.
Barclay Links
•
barclayproducts.com
•
Barclay Tubs
•
Barclay Products
(All Products)
Helpful Bathtub Links
•
Bathtubs
- Features to Consider when Purchasing a Bathtub
•
How to Choose a Freestanding Bathtub
•
Freestanding Tub
- Shop Freestanding Tubs by Size or Style
•
Tubz.com
- Contact us, we are here to help