Barclay Acrylic Freestanding Tub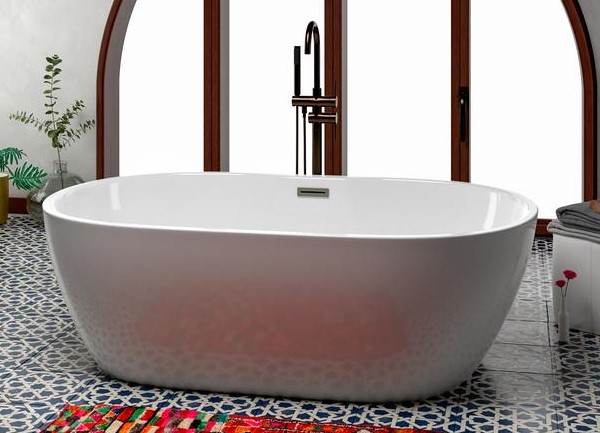 Barclay Acrylic Soaking & Air Bathtubs
Modern Acrylic Freestanding and Traditional Slipper Bathtubs
Barclay double acrylic tubs boast 2 sheets of acrylic wrapped around a durable fiber glass core for a sleek finish inside and out. All acrylic tubs are protected by a thin sheet of film during shipment. Vacuum molded acrylic tubs are a light-weight, economic alternative for those who do not have the structural requirement for a cast iron tub. Find a soaking tub for a simple, tranquil pleasure. Some bathtubs even offer the option of an air bath for a bubbly caress.
...
Barclay offers a large series of freestanding bathtubs. Find traditional and modern soaking tubs and ones that are somewhere in between. Many of the modern acrylic tubs have an integral drain. Integral drains introduce a whole new concept to bathroom design. A discreet overflow slot connects to a drain tube between the tub walls replacing the customary hole and eliminating the overflow/waste unit outside the tub for a cleaner look and a better fit. The traditionally designed acrylic tubs have the exposed drainpipe for that classic feel.

Shop Barclay acrylic freestanding tubs by size below. If you already know the tub you desire, you can also shop by name. Barclay is proud of the brands and products they sell, and they stand behind them 100%. Barclay is committed to offering the right design elements, required performance specs, competitive pricing, and unsurpassed customer service.
Buy Your Barclay Tub on Sale from the Bathtub Experts!
At Tubz.com we are not just order takers in a call center. We are a small team that takes pride in our customer service and the product knowledge we have accumulated in our 20+ years of experience. Give us a call, we are here to help!
Authorized Barclay Dealer
Barclay Acrylic Freestanding Tub by Size:
Shop by Name:
Barclay Tub Colors
Customize your new bathtub with a vibrant color from the palette of Sherwin Williams durable Protective Marine Paint. Barclay will custom paint the exterior of your cast iron or acrylic tub with the color of your choice.
Be bold or be subtle. Sherwin Williams offers an array of fabulous hues to personalize your bathroom decor. Awaken your creativity!
Extra Paint Charge
(inside of tub is always white):
Bisque Paint $160
Black Paint $160
Flat Black Paint $160
Designer Color $302
View the Sherwin Williams Protective Marine Palette at:
http://panelbuilt.com/wp-content/uploads/Welded-Booth-Colors.pdf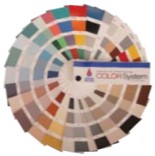 Piper in Black

Wilshire in Rotor Turquoise

Livingstone in Blueprint
See more Barclay Custom Painted Tubs →
The Barclay Guarantee
"We are proud of the brand and products we sell, and we stand behind them 100%. We are committed to offering the right design elements, required performance specs, competitive pricing and unsurpassed customer service." Barclay's consistently high standards of quality craftsmanship furthermore ensure that this lovely tub will grace your home for many years to come.
Barclay Freestanding Acrylic Tub Care
Care and Maintenance
The non-porous surface of an acrylic tub makes it very easy to keep clean. For routine cleaning you may use a non-abrasive soap. Dish washing detergent such as Joy®, Palmolive®, Ivory®, etc and a soft sponge or cloth is all that you need. If an accident occurs that requires something stronger, the following are SAFE to use: Fantastic®, Tackle®, Top Job®, Formula 409®, ScrubFree®, Calgon Bath®, Windex®, Clorox Bleach®, Spiffits® Bath, Glass Plus®, and Spic & Span Powder®. DO NOT Clean Your Acrylic Bathtub with Paint Thinner, Goof OFF®, Scrubbing Bubbles®, Acetone, Lacquer Thinner, M.E.K. ® or other chemicals that attack the structural integrity of plastics (including, but not limited to, acetones). Use of these chemicals will destroy the acrylic surface of your bathtub and there is no way to reverse the damage caused by this type of chemical reaction. Use of these chemicals will void your warranty. It is simple to restore the finish of your tub, should scratches or dulling occur. We recommend the use of a liquid polisher such as Gel-Gloss®. Deep scratches or burns can be removed with very fine sandpaper (600 grit or higher) and then finished with a liquid polish.
More Barclay Freestanding Tub Styles
Barclay Links
•
barclayproducts.com
•
Barclay Tub Faucets
Helpful Bathtub Links
•
How to Choose a Free Standing Tub
•
Freestanding Bathtub
- Shop all Freestanding Tubs
•
What is an Air Tub?
•
Tubz.com
- Contact us, we are here to help