Barclay Winslow 66" Freestanding Bathtub
Find your Barclay resin bath on sale with free shipping at Tubz.com, the bathtub experts!
A traditional style in a modern material, Winslow features a pedestal solid surface bath as a soaking tub or air bath. An unobtrusive overflow slot has a built-in overflow channel in the tub wall. Center drain and two reclining backrests give the option of sitting areas. This resin bath is offered in a gloss or matte finish. Choose a soaking tub for a simple, tranquil pleasure, or an air bath for a bubbly caress.
Authorized Barclay Dealer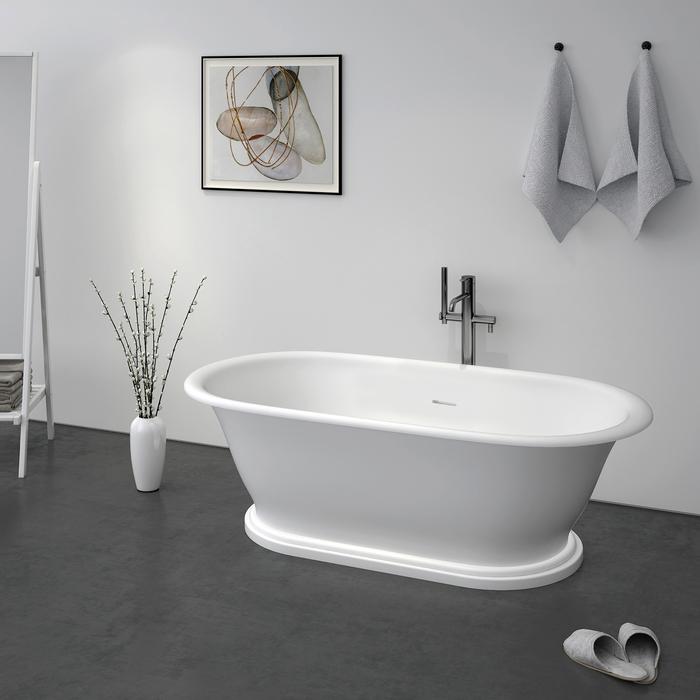 Winslow Solid Surface Soaking or Air Tub
Barclay RTDRN66B-WH & RTDRN66B-WHGL
66" x 32 5/8" x 23 5/8"
Gallon Capacity: 75
Angle slope of tub: 22°
Shipping Weight: 384 lbs.
Empty Weight: 295 lbs.
Filled Weight: 917 lbs.
Poly-resin blend (same color throughout)
Tub rim is 3" wide
Built-in overflow slot
Includes white pop-up drain
Buy Your Barclay Winslow Tub on Sale from the Bathtub Experts!
At Tubz.com we are not just order takers in a call center. We are a small team that takes pride in our customer service and the product knowledge we have accumulated in our 20+ years of experience. Give us a call, we are here to help!
The Barclay Guarantee
"We are proud of the brand and products we sell, and we stand behind them 100%. We are committed to offering the right design elements, required performance specs, competitive pricing and unsurpassed customer service."
Winslow Solid Surface Slipper Bathtub
RTDRN66B-WH
Matte White

Soaking Tub
List Price: $7321.00


Sale Price: $4393.00



Air Bath
List Price: $10234.00


Sale Price: $6140.00

RTDRN66B-WHGL
Gloss White

Soaking Tub
List Price: $7595.00


Sale Price: $4557.00



Air Bath
List Price: $10508.00


Sale Price: $6305.00
Easy Install Rough-In Kit

5598-ITD
$364.00 List Price

Technical Sheet
Air System
Relax and feel the stress of the day evaporate as pre-warmed air surges through 16 strategically placed jets, surrounding your body with air bubbles to massage aching muscles and stimulate your circulatory system. Placement of the jets at the bottom of the tub ensures maximum bubble action for your massage. Each jet contains a backflow preventer and is also drained and dried by an automatic system purge run after each use. This ensures good hygiene and making the system virtually maintenance free.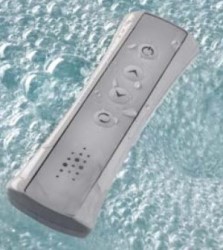 Control the intensity of your massage with the ergonomically shaped, water tight remote.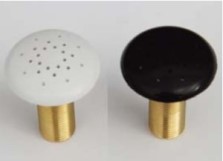 Choose either white or black jets.
More information on Barclay Air Baths →
Air Jet Massage Features
- Remote Blower
- A 20-minute timer ensures your safety.
- Powered by 750 watt motor
- Air pre-heated by 300 watt heater
- System operates on 120V
- Air jets are solid brass with 24 air holes each
- Air jets are available with either white or black caps
- No water flows through hoses, eliminating the danger of stagnant water collection
- Automatic purge dries jets after each use
- Not available for cast iron tubs or tubs with feet

Air Tub Instructions
Caring for your Barclay Resin Bath
Resin soaker tubs are cast in a joint-free mold using a polyester-aluminum trihydrate blend material that hardens to a solid surface. Resin's non-porous surface naturally resists stains, scratches and discoloring. Sometimes referred to as "man-made stone", it's extremely durable. This versatile material also allows more freedom of design since it can be cast into countless shapes and forms.
Care and Maintenance
Clean water will remove most dirt from your resin tub. Use only mild cleansers that are safe for painted surfaces when necessary. Do not use abrasives, acids or ammonia. Wipe dry after each use to retain original beauty.
Small Scratch Repair:
If a minor scratch should occur, rinse any dirt from surface with clean water and rub in small circular motions
using #800 grit sandpaper until scratch disappears. Follow with #1200 sandpaper to smooth area. Dry with a soft towel and finish by polishing with automobile polish.
Barclay Links
•
barclayproducts.com
•
Barclay Tubs
Helpful Bathtub Links
•
How to Choose a Free Standing Tub
•
Freestanding Bathtub
- Shop all Freestanding Tubs
•
What is an Air Tub?
•
Tubz.com
- Contact us, we are here to help