Barclay Resin Tub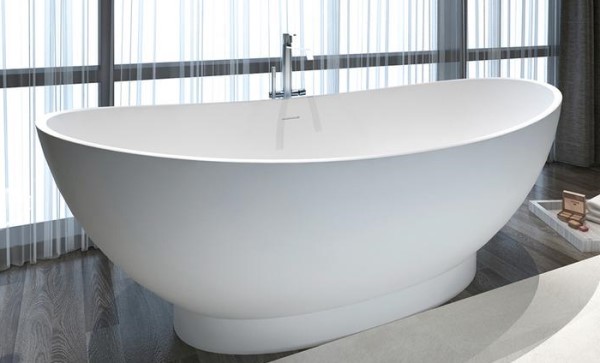 Freestanding Solid Surface Air & Soaking Bathtub
Solid surface resin molds easily into an array of fabulous designer forms to create daring new soakers for today's modern baths. Barclay's superior blend of polyester/aluminum tri-hydrate produces durable, easy care tubs that are now available with either a silky matte or glossy finish. Indulge in the elegance of a resin tub from Barclay. Find a soaking tub for a simple, tranquil pleasure. Some bathtubs even offer the option of an air bath for a bubbly caress.
...
The majority of the Barclay resin tubs were designed with modern styling. But there are also some pedestal tubs with a contemporary twist. And some with timeless design for any style of bathroom. Integral drains introduce a whole new concept to bathroom design. A discreet overflow slot connects to a drain tube between the tub walls replacing the customary hole and eliminating the overflow/waste unit outside the tub for a cleaner look and a better fit.

Shop Barclay resin freestanding tubs by size below. If you already know the tub you desire, you can also shop by name. Barclay is proud of the brands and products they sell, and they stand behind them 100%. Barclay is committed to offering the right design elements, required performance specs, competitive pricing, and unsurpassed customer service.
Buy Your Barclay Tub on Sale from the Bathtub Experts!
At Tubz.com we are not just order takers in a call center. We are a small team that takes pride in our customer service and the product knowledge we have accumulated in our 20+ years of experience. Give us a call, we are here to help!
Authorized Barclay Dealer
Resin Bathtubs by Size
Shop by Name: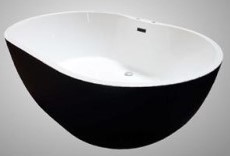 Custom Colors!
Click on picture for more information
59" - 63" Resin Bathtub
64" - 69" Resin Freestanding
70" + Resin Freestanding
Barclay Tub Colors
Customize your new bathtub with a vibrant color from the palette of Sherwin Williams durable Protective Marine Paint. Barclay will custom paint the exterior of your cast iron or acrylic tub with the color of your choice.
Be bold or be subtle. Sherwin Williams offers an array of fabulous hues to personalize your bathroom decor. Awaken your creativity!
Extra Paint Charge
(inside of tub is always white):
Bisque Paint $160
Black Paint $160
Flat Black Paint $160
Designer Color $302
View the Sherwin Williams Protective Marine Palette at:
http://panelbuilt.com/wp-content/uploads/Welded-Booth-Colors.pdf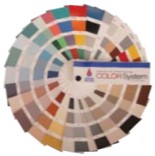 Piper in Black

Wilshire in Rotor Turquoise

Livingstone in Blueprint
See more Barclay Custom Painted Tubs →
Barclay Resin Tub Care
Resin soaker tubs and sinks are cast in a joint-free mold using a polyester-aluminum trihydrate blend material that hardens to a solid surface. Resin's non-porous surface naturally resists stains, scratches and discoloring. Sometimes referred to as "man-made stone", it's extremely durable. This versatile material also allows more freedom of design since it can be cast into countless shapes and forms.
Care and Maintenance
Clean water will remove most dirt from your resin tub. Use only mild cleansers that are safe for painted surfaces when necessary. Do not use abrasives, acids or ammonia. Wipe dry after each use to retain original beauty.
Small Scratch Repair:
If a minor scratch should occur, rinse any dirt from surface with clean water and rub in small circular motions
using #800 grit sandpaper until scratch disappears. Follow with #1200 sandpaper to smooth area. Dry with a soft towel and finish by polishing with automobile polish.
More Barclay Freestanding Tub Styles
Barclay Links
•
barclayproducts.com
•
Barclay Tubs
•
Barclay Tub Faucets
Helpful Bathtub Links
•
How to Choose a Free Standing Tub
•
Freestanding Bathtub
- Shop all Freestanding Tubs
•
What is an Air Tub?
•
Tubz.com
- Contact us, we are here to help