Barclay Chapal 70" Copper Bathtub
Find your Barclay copper bath on sale with free shipping at Tubz.com, the bathtub experts!
Become enraptured by beauty of the Chapal Copper Double Slipper Tub from Barclay. This 70" x 31" freestanding copper bath is available as a soaking or air bath. Featuring a classically-comfortable shape, refined and understated exterior, and bright and shiny interior, the presence of this tub will bring class and sophistication to your bathroom.
Authorized Barclay Dealer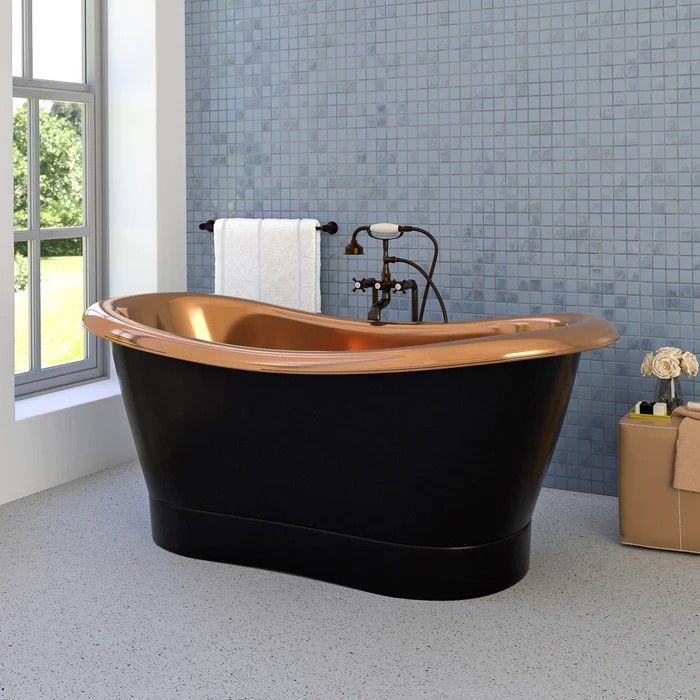 Chapal Freestanding Soaking or Air Tub
Barclay COTDSN70B-BLP
69 1/2" x 31" x 28 3/4"
Gallon Capacity: 54/44
Shipping Weight: 179 lbs.
Empty Weight: 94 lbs.
Filled Weight: 545 lbs.
Constructed of 16 gauge copper
(Living finish and will patina over time)
Smooth black copper exterior & shiny interior
No Overflow
Buy Your Barclay Chapal Tub on Sale from Bathtub Experts!
At Tubz.com we are not just order takers in a call center. We are a small team that takes pride in our customer service and the product knowledge we have accumulated in our 20+ years of experience. Give us a call, we are here to help!
The Barclay Guarantee
"We are proud of the brand and products we sell, and we stand behind them 100%. We are committed to offering the right design elements, required performance specs, competitive pricing and unsurpassed customer service."
Call Now to Place Your Order! | 866-380-0303
Barclay Chapal COTDSN70B-BLP
No Overflow
Recommended Tub Drain (no overflow)
#5599LT →
Optional overflow drilled | No Charge | ***Must Order Drain with Tub
Recommended Tub Drain (with overflow drilled)
#5599E →
Soaking Tub
List Price:
$8657.00
Sale Price: $5594.00
Air Bath
List Price:
$11570.00
Sale Price: $7342.00
Recommended Freestanding Faucets for Barclay Copper Bathtubs
Barclay Copper Bathtubs
The majority of Barclay copper tubs are made from 16 gauge or lower copper sheet. The brushed nickel tubs are copper with a beautiful brushed nickel plating. Due to the handcrafted nature of the bathtubs, there will be some variation in size, hammering, and finish. A copper bath is not only a work of art, but also possesses a natural ability to fight bacteria. Its anti-bacterial nature resists the growth of e-coli and many other common bacteria. Its ability to conduct heat helps retain the heat in your bath water.
Copper Care and Maintenance
The antique copper finish is a living finish and will patina over time. The Brushed Nickel finish will not patina under normal circumstances, but may tarnish slightly. Copper is corrosion resistant and will never rust. To maintain the rustic beauty of the tub, Barclay recommend the following steps:
• To prevent water spotting and retain original finish wipe dry with a soft cloth after each use
• Wash tub with mild soap and water and wipe dry with a soft cloth.
• Apply beeswax every 15 to 20 days to maintain rustic finish
• Polishing with olive oil when needed will enrich the patina of your copper over time.
• Do not use copper or silver cleaners or any abrasive or harsh chemicals such as ammonia, acid, bleach, etc.
Air System
Relax and feel the stress of the day evaporate as pre-warmed air surges through 16 strategically placed jets, surrounding your body with air bubbles to massage aching muscles and stimulate your circulatory system. Placement of the jets at the bottom of the tub ensures maximum bubble action for your massage. Each jet contains a backflow preventer and is also drained and dried by an automatic system purge run after each use. This ensure good hygiene and making the system virtually maintenance free.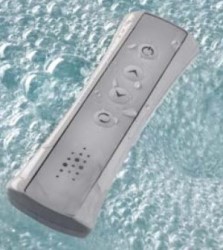 Control the intensity of your massage with the ergonomically shaped, water tight remote.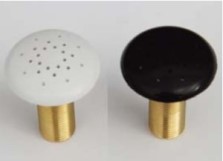 Choose either white or black jets.
More information on Barclay Air Baths →
Air Jet Massage Features
- Remote Blower
- A 20 minute timer ensures your safety.
- Powered by 750 watt motor
- Air pre-heated by 300 watt heater
- System operates on 120V
- Air jets are solid brass with 24 air holes each
- Air jets are available with either white or black caps
- No water flows through hoses, eliminating the danger of stagnant water collection
- Automatic purge dries jets after each use
- Not available for cast iron tubs or tubs with feet

Air Tub Instructions
Barclay Links
•
barclayproducts.com
•
Barclay Tubs
•
Barclay Tub Faucets
Helpful Bathtub Links
•
How to Choose a Free Standing Tub
•
Freestanding Bathtub
- Shop all Freestanding Tubs
•
What is an Air Tub?
•
Tubz.com
- Contact us, we are here to help