Aquatica Bath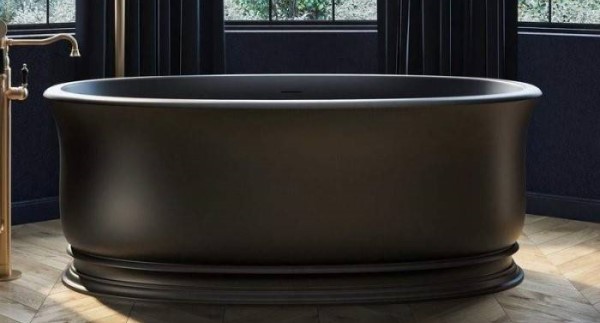 Aquatica Freestanding Baths with Form & Fashion
Shop Aquatica Baths | Find great sale prices on freestanding baths that are superbly made and crafted for the utmost comfort
Aquatica approaches the bath not as an object but, rather as a sensation. The bathroom not simply a utility but, a haven of self-indulgence. Every one of their products aims to transport you into a realm of luxurious pleasure. Understanding form is the secret to bathing bliss. Stunning, contemporary interpretations of natures inspiration ensure Aquatica baths make an instant impression on the senses. Somehow, the sheer presence of a freestanding bathtub in any room immediately creates a sense of tranquility and calm, self-indulgence and anticipated pleasure. Perhaps because the art of designing a beautiful free-standing bath lies in transforming this daily function into a private ritual of 'me-time'. Within the Aquatica freestanding bathtub range lies a superb selection of styles and designs. Modern, classic, traditional….elegant, flowing lines or crisp, clean, urban shapes. Square, round, rectangular and oval. Compact, capacious, simple, sophisticated, single or room for two….every one a bathroom dream come true.
Buy Your Aquatica Tub on Sale from Bathtub Experts!
At Tubz.com we are not just order takers in a call center. We are a small team that takes pride in our personal customer service and the expert knowledge we have accumulated in our 20+ years of experience. Give us a call, we are here to help & offer great sale prices!
Authorized Aquatica Dealer
Shop Aquatica Bathtubs By Name
Aquatica PureScape Series
Shop Aquatica Bathtubs by Size
5'
5 ½'
6'
Aquatica Bathtub
Aquatica's facility is located in Northern Europe. Aquatica hopes to consistently add new and exciting products to their exclusive portfolio, and they are eager to keep decorating your lives with even more luminosity.
Aquatica Bath Materials
Solid Surface
Solid composite is based on natural rock mixed with a small amount of polyester resin, then hardened at high temperatures.
• Impermeable - it does not absorb water
• Heat-resistant - it does not lose its properties, even at 100° C.
• Smooth, non-porous surface - it does not absorb liquids which could stain, such as coffee or wine.
• Chemically resistant to all conventional solvents, acids and detergents.
• Solid - it is very hard to scratch. Unlike ceramic, it is also shock resistant
• It won't yellow over time as the material is UV resistant
• Fire-resistant - suitable for areas with higher fire safety requirements
• Eco-friendly - this is a ground-breaking recyclable material
EcoMarmor
Mixes 85% natural marble or granite crumbs with composite materials & coated with high-tech enamels.
• Provides for heat retention and durability
• Hypoallergenic surface
• Non-porous semi-glossy surface for easy cleaning and sanitizing
• Color will not fade or lose its brilliance over time
• 100% recyclable and fire-resistant
Acrylic
• 4 mm and 5 mm thick LUCITE(GB), a sanitary-grade acrylic
• Fiberglass (GRP) reinforcement layer
• ThermoMate™ Polyurethane Foam (PU) thermoinsulation layer
– for additional heat retention, sound insulation and mechanical resistance
• A solid steel frame construction with adjustable legs
Aquatica Bath Link
www.aquaticausa.com
Helpful Bathtub Links
•
Freestanding Tub Buying Guide
•
Freestanding Bathtub
- Shop all Freestanding Tubs
•
Tubz.com
- Contact us, we are here to help