Aquatica Karolina 2 Freestanding Bathtub
The unique style and design of the Karolina 2, stone sculpted, freestanding tub is a pure reflection of luxury. Aquatica creates its high-end, solid matte surface with an innovative composite material, AquateX™. This surface is non-porous and highly resistant to impacts and scratches. Designed with a usefully sturdy and wide rim and center drain, this 71" x 38" soaking tub has an ergonomic shape forms to fit the human body and provides ultimate comfort. Find your Aquatica Karolina 2 on sale with free shipping at Tubz.com, the bathtub experts!
Authorized Aquatica Dealer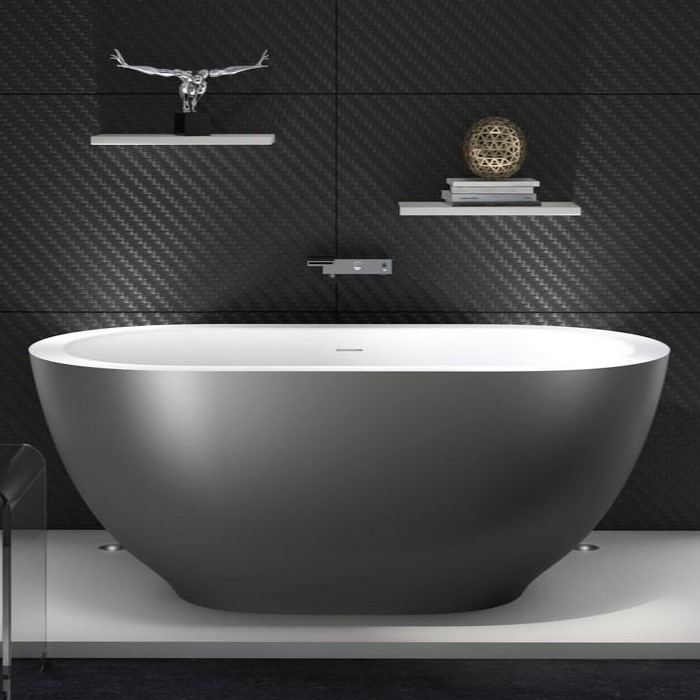 Karolina 2 | 71" Solid Surface Soaking or Air Tub
Bathtub Size: 70.75" x 37.5" x 26.75"
Bathing well: 41.25" x 20.5"
Water Depth: 18"
Water Capacity: 68 Gallons
Product Weight: 320 Pounds
Shipping Weight: 573 Pounds (Air Bath 606#)
Solid Surface Composite
Matte Finish

Drain Not Included (see options)
Adjustable height legs
Country of Origin: European Union
Faucets pictured not included with tub
25-Year Limited Warranty

Buy Your Aquatica Karolina 2 on Sale from Bathtub Experts!
At Tubz.com we are not just order takers in a call center. We are a small team that takes pride in our personal customer service and the expert knowledge we have accumulated in our 20+ years of experience. Give us a call, we are here to help & offer great sale prices!

Karolina 2 Freestanding Soaking Tub
Aquatica Karolina 2 Offers:
• Color Choices
• Made of AquateX™ composite (NeroX for the black bath)
• Striking upscale modern design
• Freestanding construction
• Integrated Slot Overflow
• Solid, one-piece construction for safety and durability
• Extra deep, full-body soak
• Ergonomic design forms to the body's shape for ultimate comfort
• Quick and easy installation
• Concealed overflow fitting allows for comfortable reclining surfaces at both ends
• Designed for one or two person bathing
• Galvanized steel frame with adjustable feet
• 25-Year Limited Warranty
• cUPC certified
AquateX™
(white bath)
AquateX™ is a technologically advanced solid surface composite material, developed by Aquatica®. 60% of AquateX™ is composed of the aluminum mineral that is derived from bauxite, a deeply weathered volcanic rock. By combining a high percentage of all the best properties of natural materials; and a low percentage of state-of-the-art acrylic resins; we were able to create a desirable, high performance cast stone material that is specifically, suitable for high-end bathroom applications.
NeroX™
(black bath)
NeroX™ is a blend of Hematite and Boehmite minerals with state-of-the-art acrylic modified resins and high-purity carbon black pigment. Using high-speed, vacuum assisted, dispersion and mixing Aquatica was able to create a visually stunning and highly desirable, high performance black solid surface material. It is an inert, hypoallergenic, non-toxic and 100% recyclable stone composite material that combines two opposites - a warm, silky soft exterior and a tough, durable interior. It has a strong resistance to sunlight, is dense/non-porous, hygienic, durable and is pleasant to touch due to its velvety texture.
Karolina 2 Options
Save More! 10% off the following accessories when ordered with your bathtub
Therapy Systems:
Tranquility Heat System | Heated Soaking Bath
The Tranquility Package provides a cozy soak, featuring an effective water recirculation system with heating. Equipped with ozone disinfection, ensuring the water is clean.
• Max Temperature: 104°
• 20-minute Safety Timer
• 110V/60Hz Standard
• 220V/60Hz Option (No Charge)
Added system power enables a more powerful heater, which means that the tub is able to heat the water substantially faster.


List Price: $2999.00


Tranquility 110V Installation
Tranquility 220V Installation

More Information →
Air Massage Bathtubs | Relax & Relax Pro Series
Aquatica's Air Relax bathtubs gently deliver thousands of warm air bubbles, with mood enhancing LED chromotherapy lighting, providing a relaxing home spa experience.
Relax Air List Price: $2499.00
Relax 110V Installation

Relax Pro includes Ozone & Heater
• 110V/60Hz Standard
• 220V/60Hz Option (No Charge)


Relax Pro List Price: $4999.00


Relax Pro 110V Installation
Relax Pro 220V Installation

Stainless Steel Nozzles & Jets Standard


Aged Gold Air Jets List Price: $1399.00



More Information →
Bluetooth Audio
Can be added with Tranquility or Air system.
Aquatica's Integrated Bluetooth Audio is a world-​class waterproof audio system, featuring powerful Class D amplifier technology.


List Price: $875.00



More Information →
Bathtub Accessories:
Euroclicker 3

Euroclicker-BLU-xx
(tap drain to open or close)
Polished Chrome


List Price: $220.00


Matte Black, Brushed Nickel, Aged Gold, Polished Gold, Antique Brass or Matte White


List Price: $265.00

Freestanding Bath Installer

This kit includes all the equipment required to install an Aquatica freestanding bathtub within minutes. Designed to be installed with an 8" joist space or in a concrete floor.
Technical Sheet


List Price: $220.00

Colors

- Exterior Color


List Price:


RAL

$3000.00


MetalX™

$4950.00



More Information →
AquateX™ LuX
Glossy White Only
The AquateX™ LuX offers ultra-polished, glossy marble-like surface for even easier cleaning and maintenance.


List Price: $799.00



More Information →
NanoGuard
NanoGuard™ is a nanotechnology-based liquid polymer that is applied to our bath or basin surface and creates a ceramic-like invisible protective layer making the surface water-repellent & resistant to UV, minor scratches, harsh chemicals.
(Included on Black Tub)


List Price: $249.00



More Information →
Nordic Insulation

The Aquatica Bathtub Nordic Insulation System is a complete bathtub insulation system. Designed to insulate and air seal all the bathtub inner surfaces. Helps prevents heat loss, insulates & sound-proofs.


List Price: $399.00


Not available with a system tub
Vanilla Headrest

Black or White Gel Pillow
Made with an ultramodern polyurethane gel, giving the headrest its 'shape memory'. & adhere perfectly to all stone and acrylic bathtubs.



List Price: $165.00

Universal Wood Tray

Aquatica wooden bathtub trays are made of the best solid wood. Available in American Walnut, Iroko and Teak, the rich tones of the natural wood will complement any bathroom design, providing a warm and unique appeal.


List Price:


American Walnut

$805.00


Teak

$1000.00


Iroko

$790.00



Lotus Stone Bathroom Vessel Sink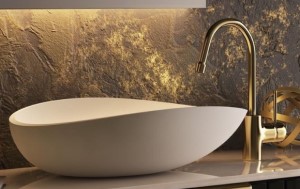 Looking for a more out-of-the-ordinary sink for your bathroom? Lotus is it, a very Italian, architecturally honed sink which interprets an organic oval shape in a very modern, sleek and striking way. The design seems inspired by shapes from nature – a seed husk perhaps, crafted in beautiful matte solid composite AquateX™ into a unique, streamlined basin, elongated to a tapered point at one end with a wider rim. The front and back of the sink lightly undulate to capture the sense of poised movement. Lotus is available in durable, easy clean solid white or black color and can be purchased with an optional Euroclicker stone sink drain in white or black finish.
Sinks Must be Ordered & Shipped with the Bathtub
Lotus
| 24.5 L x 15.75 W x 6.25 H |
Technical
Handcrafted Finish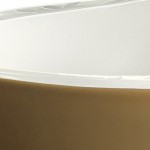 RAL Colors
For White Bath
#7021 Black grey, #7016 Anthracite grey, #8022 Black brown, #8019 Grey brown, #8017 Chocolate brown, #1021 Colza yellow, #1036 Pearl gold, #3009 Oxide red, #3011 Brown red, #5000 Violet blue, #5004 Black blue, #5010 Gentian blue, #5023 Distant blue, #6005 Moss green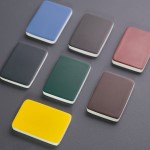 - Several coatings of paint followed special varnish
- Exterior Color | White Interior
List Price: $3000.00
MetalX™ Metallic Colors
For Black or White Baths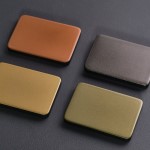 - Brass, Bronze, Gunmetal & Victorian Gold
- 95% recycled metal powder and 5% proprietary resin binder. Followed with clear protective lacquer.
- Exterior Color | Black Interior
List Price: $4950.00
Aquatica Links
www.aquaticausa.com
Aquatica Bath
(main page)
Helpful Bathtub Links
•
Freestanding Tub Buying Guide
•
Freestanding Bathtub
- Shop all Freestanding Tubs
•
Tubz.com
- Contact us, we are here to help