Aquatica Allegra Round Acrylic Bathtub
Large 75" Round Freestanding or Drop-in Soaking Tub
Allegra offers an organic, circular and modern shaped bathtub. This tub is suited for either one or two person bathing and its ergonomic structure forms to fit the human body for ideal comfort. Comfortable built-in seating, four armrests and an ergonomic interior. Its premium acrylic material and the thickness of its walls provide excellent heat retention and durability. This is one of Aquatica's largest designs with a water capacity of 143 full gallons, and it is extra deep, ideally suited for a luxurious, full-body soak.
Buy Your Aquatica Allegra on Sale from Bathtub Experts!
At Tubz.com we are not just order takers in a call center. We are a small team that takes pride in our customer service and the product knowledge we have accumulated in our 20+ years of experience. Give us a call, we are here to help! We will offer you a great sale price with free shipping (48 contiguous states).
Authorized Americh Dealer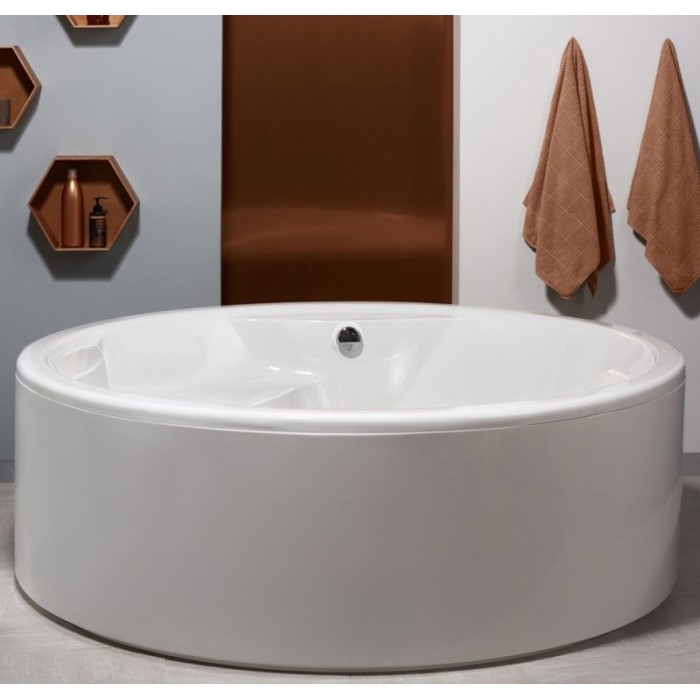 Bathtub Size: 74.75" x 74.75" x 26.75"
Bathing well: 47.25" x 47.25"
Water Depth: 16.50"
Water Capacity: 143 Gallons
White Acrylic

Drain Not Included (see options)
Country of Origin: European Union
Faucets pictured not included with tub - no holes will be drilled by Aquatica
10 Year Limited Warranty
Allegra Round Tub
Allegra Options →
Sale Price Not Listed? Call
866-380-0303
or Click "Send Me a Quote" for Sale Prices

Allegra-FS
Freestanding Soaking Tub
Technical Sheet



MSRP: $5200.00


*Sales Tax Charged for: CA, FL, WA & WI



Allegra-Blt
Drop-in Soaking Tub
Technical Sheet



MSRP: $4800.00


*Sales Tax Charged for: CA, FL, WA & WI


Allegra Bathtub Features
• Striking upscale modern design
• Solid, one-piece construction for safety and durability
• Extra deep, full-body soak
• Ergonomic design forms to the body's shape for ultimate comfort
• Quick and easy installation
• Constructed of 8mm thick 100% heavy gauge sanitary grade precision acrylic
• Premium acrylic and tub thickness provides for excellent heat retention
• High gloss white surface
• A consistent, non-painted color throughout the tubs thickness which won't fade or lose its brilliance
• Designed for one or two-person bathing
• Non-porous surface for easy cleaning and sanitizing
• Built-in metal base frame and adjustable height metal legs
• 10 Year Limited Warranty
• Code compliant with American standard 1.5" waste outlets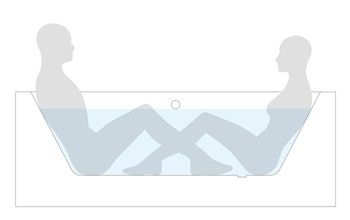 A very generous circular tub, the gently sloping sides of which flare out to 67.75" at the top and 16.5" depth. Plenty of room for one person to really stretch out and relax, or for two people to enjoy intimate bathing without compromising their space in any way. The convenient built-in arm rests complete the luxury of Allegra for every bather.
Allegra Options:
Save More! 10% off the following accessories when ordered with your bathtub
Drain
•
Euroclicker
(tap drain to open or close)
Brushed Nickel, Polished Chrome or Venetian Bronze
List Price:
$173.00
Tranquility Heat System
Water heater with ozone disinfection.
Due to its high-efficiency pump, the Tranquility system is ultra-quiet. In fact, the system is so quiet that you cannot hear it working. Only flow of pleasantly warm water from the hot water outlet will indicate that the system is working as designed. When the system starts, you might notice some air bubbles and a very light swirl on the surface. The Tranquility system features a 104° F safety thermostat with shut-off function. The heater will turn itself off upon reaching 104° F maximum allowed water temperature. The Tranquility system is designed to turn itself off automatically after 20 minutes of use.

• 110V
The US/Canadian 110V heated bath system features a 1.5kW heating element with thermostat limited at 104°F. Due to general limitations of the 110V power (high AMP draw) and the subsequently a relatively weak heating element, this version is designed mainly to maintain water temperature, not to heat the water. The advantage of this solution is that it is a clean "plug & play". You can simply plug your heated tub into the existing electrical outlet without any modifications. Important – due to limited heater power, the temperature adjustment system is not functional in the 110V systems. The 110V systems are designed to maintain water temperature.
- 20A dedicated 120V GFCI protected circuit
- 1 NEMA Plug (3 prong)
- Temperature Control Non-Functional / Water Temperature Will Be Maintained
- Built in 7-color chromotherapy system
List Price: $1950.00


• 220V
The US 220V/60Hz heated bath system with the hot tub like temperature control features a more powerful 2kW heating element with thermostat limited at 104°F. This bath heating system will react to water temperature changes and heat the water in the bathtub considerably faster. Considerations - you will be required to pull a dedicated 220V electrical cable to your bathroom, which will require the services of a certified electrician. Moreover, the bathtub comes with an electrical junction box and will need to be hardwired. It cannot be plugged in via appliance type electrical cord like the 110V system discussed above. For larger water capacity bath-tubs, this is the recommended solution as you will no longer be dependent on your hot water tank.
- 15A dedicated 220V GFCI protected circuit
- Direct Electrical Cable
- Fully Functional Hot-Tub Like Temperature Control
- Built in 7-color chromotherapy system
List Price: $1950.00

Freestanding Bath Installer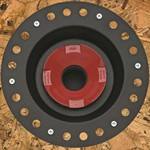 This well-rounded kit includes all the equipment required to install an Aquatica freestanding bathtub within minutes and has been specifically designed to be installed with an 8" joist space or in a concrete floor. Including 2 Brass Tailpieces (Fine Thread and Flanged), a Freestanding Bath Installer™ assembly with 1-1/2" DWV ABS tailpiece as well as a cutting template. This 18 Gauge Epoxy Coated Metal Deck Flange can also be installed with a Waterproofing Membrane.
List Price:
$199.00

Technical Sheet
Bath Headrest Comfort
Black or White Comfort Pillow
Aquatica bath headrests are hand-made in Italy of state-of-the-art polyurethane gel with "shape memory", which lets the material to respond to any deformation, returning to the initial shape. The headrests could be attached and detached to the baths repeatedly. Moreover, any dirt can be be simply washed away with soap and water.
List Price:
$179.00
Aquatica Links
www.aquaticausa.com
Aquatica Bath
(main page)
Helpful Bathtub Links
•
How to Choose a Freestanding Tub
•
Freestanding Bath
- List of all Freestanding Tubs
•
Air Tub
- Find out how Air Systems Vary
•
Tubz.com
- Contact us, we are here to help