Aquatica Coletta Freestanding Bathtub
Long and narrow, the 71" x 36" Coletta has a center drain and two reclining bath rests to accommodate two bathers. This Aquatica bath combines gracious Italian styling with clean Scandinavian design influence and minimal detailing. A soaking tub that will suit any modern or traditional home's bathroom. The low profile, low step-in design makes the transition in and out of the bathtub as easy as possible, allowing for a luxurious bathing experience with no concessions to comfort or style. Multiple color choices to help you design the bathroom of your dreams. Find your Aquatica Coletta on sale with free shipping at Tubz.com, the bathtub experts!
Authorized Aquatica Dealer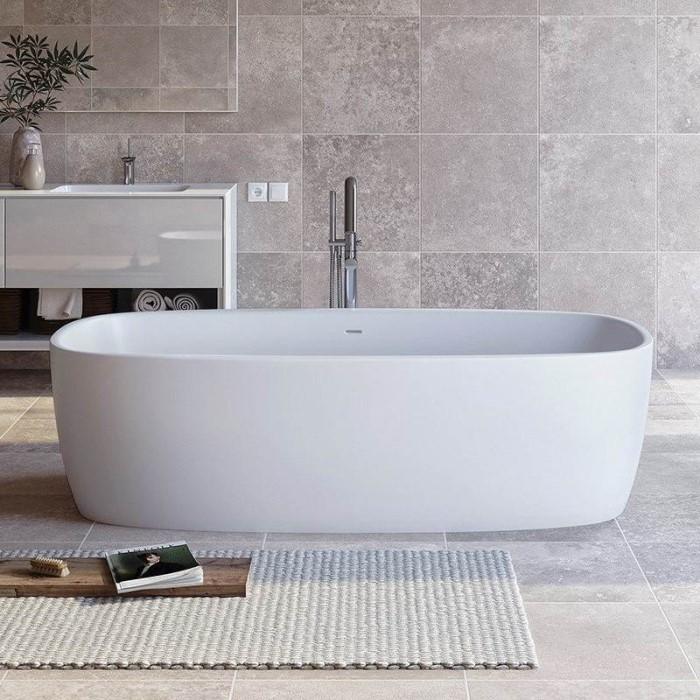 Coletta 71" Solid Surface Soaking or Air Tub
Bathtub Size: 70.75" x 35.5" x 19.75"
Bathing well: 48.75" x 25"
Water Depth: 12.75"
Water Capacity: 85 Gallons
Product Weight: 231 Pounds
Shipping Weight: 463 Pounds
Solid Surface Composite
Matte Finish

Drain Not Included (see options)
Country of Origin: Italy
Faucets pictured not included with tub
25-Year Limited Warranty

Buy Your Aquatica Coletta on Sale from Bathtub Experts!
At Tubz.com we are not just order takers in a call center. We are a small team that takes pride in our personal customer service and the expert knowledge we have accumulated in our 20+ years of experience. Give us a call, we are here to help & offer great sale prices!

Coletta Freestanding Soaking Tub
Aquatica Coletta Offers:
• Color Choices
• Made of AquateX™ award-winning composite (NeroX for the black bath)
• Velvety, warm, smooth and pleasant to the touch hypoallergenic surface
• Integrated Slot Overflow
• A hypoallergenic, non-porous and inert surface for easy cleaning and sanitizing
• Comfortably fits two bathers that are 6ft or taller.
• Designed for one or two person bathing
• Low step-in design for physically challenged people
• 25-Year Limited Warranty
• cUPC certified
Constructed of AquateX™
AquateX™ is a technologically advanced solid surface composite material, developed by Aquatica®. 60% of AquateX™ is composed of the aluminum mineral that is derived from bauxite, a deeply weathered volcanic rock. By combining a high percentage of all the best properties of natural materials; and a low percentage of state-of-the-art acrylic resins; we were able to create a desirable, high performance cast stone material that is specifically, suitable for high-end bathroom applications.
NeroX™
(black bath)
NeroX™ is a blend of Hematite and Boehmite minerals with state-of-the-art acrylic modified resins and high-purity carbon black pigment. Using high-speed, vacuum assisted, dispersion and mixing Aquatica was able to create a visually stunning and highly desirable, high performance black solid surface material. It is an inert, hypoallergenic, non-toxic and 100% recyclable stone composite material that combines two opposites - a warm, silky soft exterior and a tough, durable interior. It has a strong resistance to sunlight, is dense/non-porous, hygienic, durable and is pleasant to touch due to its velvety texture.
The Coletta freestanding bathtub is a wonderful paradox of contrasts. Large scale capacity combines with elegance thanks to the carefully designed, fluid transition of the bath rim from very narrow to usefully wide. Its charm is further enhanced by the slightly tapered, narrower bath base, which looks delicate yet is very much in harmony with the rest of the design.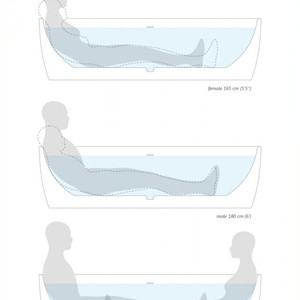 This freestanding stone bathtub was designed with easy access as the principal advantage. The low profile walls of only 19.75" in height make it easier for older and physically challenged bathers such as those suffering from arthritis, to get in and out of the bathtub easily. The long length allows bathers to slide down into the water.
Coletta Options
Save More! 10% off the following accessories when ordered with your bathtub
Therapy Systems:
Bathtub Accessories:
Euroclicker 3

Euroclicker-BLU-xx
(tap drain to open or close)
Polished Chrome


List Price: $220.00


Matte Black, Brushed Nickel, Aged Gold, Polished Gold, Antique Brass or Matte White


List Price: $265.00

Freestanding Bath Installer

This kit includes all the equipment required to install an Aquatica freestanding bathtub within minutes. Designed to be installed with an 8" joist space or in a concrete floor.
Technical Sheet


List Price: $220.00

Colors

- Exterior Color


List Price:


RAL

$3000.00


MetalX™

$4950.00



More Information →
AquateX™ LuX
Glossy White Only
The AquateX™ LuX offers ultra-polished, glossy marble-like surface for even easier cleaning and maintenance.


List Price: $799.00



More Information →
NanoGuard
NanoGuard™ is a nanotechnology-based liquid polymer that is applied to our bath or basin surface and creates a ceramic-like invisible protective layer making the surface water-repellent & resistant to UV, minor scratches, harsh chemicals.
(Included on Black Tub)


List Price: $249.00



More Information →
Nordic Insulation

The Aquatica Bathtub Nordic Insulation System is a complete bathtub insulation system. Designed to insulate and air seal all the bathtub inner surfaces. Helps prevents heat loss, insulates & sound-proofs.


List Price: $399.00

Beatrice Bath Headrest

Black or White Pillow
These headrests have been hand-made in Italy, using a state-of-the-art polyurethane gel which has 'shape memory' and is extremely flexible. Compatible with any oval-shaped bathtub, this over-the-edge design is not only resistant, durable and superbly elastic, but also non-toxic. These chic headrests require no adhesives to stick to your bathtub and will adhere perfectly to any acrylic or stone bathtub.


List Price: $220.00

Universal Wood Tray

Aquatica wooden bathtub trays are made of the best solid wood. Available in American Walnut, Iroko and Teak, the rich tones of the natural wood will complement any bathroom design, providing a warm and unique appeal.


List Price:


American Walnut

$805.00


Teak

$1000.00


Iroko

$790.00



Coletta Stone Bathroom Vessel Sink
Coletta is one of Aquatica's very popular models of bathtub, combining Italian grace with clean Scandinavian design and minimal detailing. Now Coletta has been interpreted in a beautiful matching basin – the Coletta stone vessel sink - with which to carry your decorating mood throughout the bathroom. The Coletta is unique in sink styles, a stunning, long, low dish-shaped rectangular basin with softly rounded corners, crafted from our state-of-the art, quality stone composite AquateX™. The solid walls rise gently from the flat-bottomed sink to the beveled rim. Available in generous 23.75" or the truly elegant, extended 29.5" sink, Coletta is a stunning expression of the 'less is more' approach to architectural style that needs little adornment to achieve perfection.
Sinks Must be Ordered & Shipped with the Bathtub
Coletta-A
| 23.75 L x 16.5 W x 4.25 H |
Technical
Coletta-B
| 29.5 L x 16.5 W x 4.25 H |
Technical
Handcrafted Finish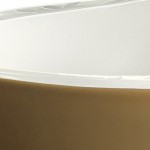 RAL Colors
For White Bath
#7021 Black grey, #7016 Anthracite grey, #8022 Black brown, #8019 Grey brown, #8017 Chocolate brown, #1021 Colza yellow, #1036 Pearl gold, #3009 Oxide red, #3011 Brown red, #5000 Violet blue, #5004 Black blue, #5010 Gentian blue, #5023 Distant blue, #6005 Moss green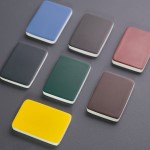 - Several coatings of paint followed special varnish
- Exterior Color | White Interior
List Price: $3000.00
MetalX™ Metallic Colors
For Black or White Baths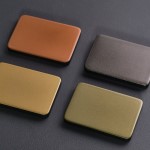 - Brass, Bronze, Gunmetal & Victorian Gold
- 95% recycled metal powder and 5% proprietary resin binder. Followed with clear protective lacquer.
- Exterior Color | Black Interior
List Price: $4950.00
Aquatica Links
www.aquaticausa.com
Aquatica Bath
(main page)
Helpful Bathtub Links
•
Freestanding Tub Buying Guide
•
Freestanding Bathtub
- Shop all Freestanding Tubs
•
Tubz.com
- Contact us, we are here to help