WaterTech Whirlpool & Air Bathtubs
WaterTech manufactures leading whirlpool bathtubs, jacuzzi style bathtubs, air bathtubs, combination whirlpool/air bathtubs and soaking bathtubs right here, in the U.S.A.
Watertech Bathtubs For Your Home
Whirlpool, Air & Combination Massage Tubs
WaterTech manufactures whirlpools, jacuzzi- style bathtubs, air baths, soaking baths, physical therapy bathtubs and walk-in baths all handcrafted in the USA. Any of their bathtubs can be accessorized with standard items or for a completely custom look to fit your specific remodeling and new building project. They have a full line of bathtubs in many designer colors and options. If you are looking to remodel your existing bathroom, add a new bathroom to your existing home or you're building a home from the ground-up, WaterTech can help to make your bathroom a special place in your home for the entire family to enjoy.
2017 Consumer Digest's "Best Buy" Award
Watertech is the recipient of the prestigious 2017 Consumer Digest's "Best Buy" award for exceptional value. For over 30 years, their tubs have provided trouble-free performance, are beautifully designed and reliable baths with all of the components and accessories that meet the customers' needs and to fit every budget.
Authorized WaterTech Dealer
Save with Factory Direct Sale + Free Shipping

We ship directly from the factory to you. Free Shipping (48 Contiguous States). Your tub is fully backed by WaterTech's warranty. Shop tubs below by size or by name, choose a tub to find out more about sale prices
Shop WaterTech Tubs by Size
WaterTech Bathtubs by Name:
Designer Series Elite Series Physical Therapy Tubs Heated Soaking Bathtub
WaterTech Massage Systems
Whirlpool - Water Jets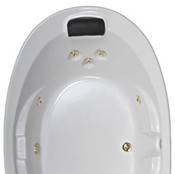 Whirlpool baths provide high pressure, aggressive, deep tissue & joint massage. The massage is delivered by water jets located in the walls of the bathtub. They are extremely beneficial in treating muscle sprains, injured joints, back problems and everyday aches and pains.
Whirlpool Features & Options →
Air Tub - Air Jets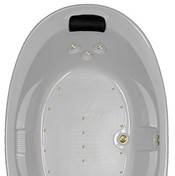 Air baths provide a non aggressive soft tissue massage. Millions of heated air bubbles are released through air injectors into the water. An air massage sooths the body, boosts cardio output, opens pores and improves circulation. WaterTech places the air injectors in the floor and walls of all air baths.
Air Features & Options→
Combination Air & Water Jets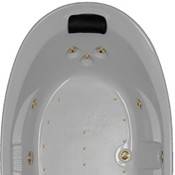 Combination baths provide the benefits of a soft tissue massage, from air injectors located in the floor of the bathtub and high pressure joint and deep tissue massage from water jets located in the walls of the bathtub.
Combination Features & Options→
Whirlpool vs Air Bath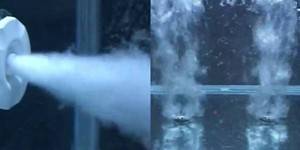 Which one should you buy? See
WaterTech's informative video →
WaterTech Links
www.watertechtn.com
Warranty
Helpful Bathtub Links
•
Choosing a Bathtub
- Features to Consider when Purchasing a Bathtub
•
Spa Tubs
- Bring the Spa Treatment Home | Which System is Best?
•
Air Tub
- Find out how Air Systems Vary
•
Whirlpool Tubs
- Explore Whirlpool Tub Features
•
Tubz.com
- Contact us, we are here to help