Neptune Tubs | Neptune Whirlpool, Air Tub & Soaking Bathtub
Large Selection of Impeccably Crafted Tubs, Whirlpool, Air & Soaking Tubs in Multiple Sizes & Styles
Produits Neptune - Beautiful Tubs Designed for Everyday Living
Neptune welcomes you to a bathroom that is a reflection of who you are. A beautifully designed and functional bathroom where every component has been customized, harmonized according to your taste, your needs, and your lifestyle. Produits Neptune is a complete bathroom concept. It is the clean and organic lines of a Contemporary bathtub, the subtle curves of a Transitional shower, the rich character of a Classic designed sink. It is a practical and functional… design for everyday living.
Neptune's experience and creativity give you access to the best of both worlds: top-of-the line affordable designs and impeccably crafted products. Furthermore, an array of accessories, and numerous options and systems allow you to personalize each component and enhance your experience of well-being. Whether you are renovating or moving into a new home, Produits Neptune invites you to create your own space and to make everyday more beautiful and more functional.
Tubz.com is an Authorized Neptune Dealer
Consumer Choice Award 2017 & 2018
Produits Neptune is the proud recipient of the Consumer Choice Award 2 years in a row!
Save with Factory Direct Sale & Free Shipping
We ship directly from the factory to you. Free Shipping (48 Contiguous States). Your tub is fully backed by Neptune's warranty. Shop tubs below by size or by name, choose a tub to find out more about sale prices


Soaking, Whirlpool, Air & Tonic Systems
Neptune Massage System Tubs provide unique sensations
Enhance your bathing experience by adding one of four massage systems: Whirlpool, Mass-Air, Activ-Air, and Tonic. For an array of massages and to maximize the sensation of well-being, it is also possible to combine these systems.
Whirlpool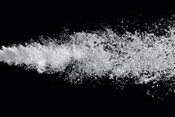 Water Jets
Whirlpool massage system projects a powerful blend of water and warm air for a wonderfully invigorating sensation.
The invigorating force of water and warm air.
Mass-Air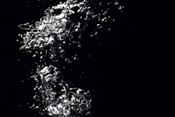 Air Jets
Mass-air creates the delightful experience of floating softly on air.
The peaceful feeling of a cushion of warm air.
Activ-Air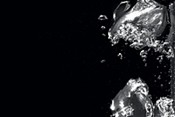 Air Jets
Activ-air massage system recreates the stimulating effect of bathing in the oxygenated water of rapids.
The effervescent energy of white water.
Tonic
Small Air Bubbles
Tonic massage system combines water and warm air to immerse you in comforting effervescence. A champagne of micro bubbles.
Rayola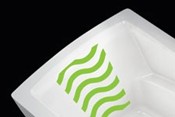 Heated Acrylic
Rayola brings the experience of relaxation to the next level. Unwind from your daily stress with heated back support specifically designed for total relaxation. An innovation that will provide well-being and immediate comfort. Integrated into the tub, the electronic control allows you to choose between two heat settings 104° & 110°. Energy efficient with its environmentally-friendly design, the Rayola option consumes only a fraction of energy. Offered on select soaking, whirlpool & air tubs
Neptune Links
www.produitsneptune.com
Warranty
Options
Neptune Shower
Helpful Bathtub Links
•
Choosing a Bathtub
- Features to Consider when Purchasing a Bathtub
•
Spa Tubs
- Bring the Spa Treatment Home | Which System is Best?
•
Tubz.com
- Contact us, we are here to help