Neptune Munich Bathtub
Munich Freestanding F1 & Drop-in Tub
66" x 34" or 60" x 32" Rectangle Soaking or Air Tubs
The Munich comes as a two piece freestanding tub or as a drop-in. The wide rim at the drain end is perfect for mounting tub fillers. Angular bathtub with a faux pedestal base and a modern sltted overflow. Choose a soaking tub or one of two air systems. The Mass-air injectors create a pillow of soothing bubbles. The Rouge-air is gentler with smaller bubbles. Both use injectors for the cleanest air system offered.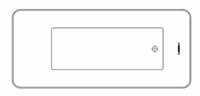 The end drain design allows for longer leg room than a center drain bathtub.
Rouge Series | Munich Freestanding Air and Soaking Tubs
Choose Munich Bath Style:
The Munich baths have a wide rim that can accept some deck mounted faucets. Faucets not included with tub - no holes will be drilled by Neptune. Your installer can place your faucets. The Rouge line from Produits Neptune provides inspiring bathtubs that allow you to create your own chic, signature bathroom.
Neptune Sale - Save on all Air & Soaking Tubs
Free Shipping - 48 Contiguous States
Authorized Neptune Dealer
Rouge Tub Features
Chrome Overflow & Toe Tap Drain
Every Rouge bathtub includes a modern, slotted overflow. At the bottom of the tub is a toe-tap drain - a curving disc. Step on it once to lock it shut. Step on it again to release the drain. Chrome is Standard. White or Brushed Nickel Upcharge Option.



Perfectly Hygienic Air Systems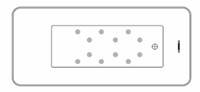 Thanks to non-return valves in each injector, no water enters the approved tubing. This prevents the formation of bacteria in the the system. Twenty minutes after the massage, a drying cycle activates to clean and dry all conduits. Superior-quality tubing and jets that meet the highest standards and guarantees complete peace of mind.

• Mass-air System | A full body pillow of soothing bubbles
A gentle, relaxing massage. Customize your experience by adjusting the intensity. Mass-air system propels air into the water through injectors located on the bottom of the bathtub. Multiple outlets in each injector create the sensation of an embracing pillow of water.




• Rouge-air System | Small massaging bubbles
The softest of the air systems, each injector (also located on the bottom of the tub) produces a single stream of small bubbles. Rouge-air has just a pin point hole, no metallic trim

• Free Standing Air Bath Remote Control
Included with air system bathtubs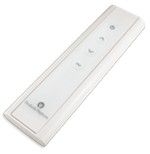 Watertight with easy start-up.

Rouge Florence Tub Options
• Black Gel Neck Pillow - 12" x 4"


• White or Brushed Nickel Overflow & Drain Kit
• Mass-air Jet Finish Chrome/Chrome (White/Chrome Standard)
• 96" Blower Hose Extension (Required when blower is located more than 4' from the bathtub)
• 123Connect

Choose ABS or PVC Piping
D-111 (123Connect) is a floor drain adapter designed to facilitate the installation of freestanding bathtubs (must be installed before tiles are laid). Designed to be installed in a 8" to 10" joist space. Can be installed with a waterproofing membrane.

Choose the Perfect Faucet to Compliment your Neptune Bath Tub
Deck mount faucets are an option with the Munich freestanding & drop-in tubs. Each series also has a floor standing tub filler.
Neptune Links
www.produitsneptune.com

Neptune Tubs (Main Page)

Produits Neptune Warranty)

Helpful Bathtub Links

• How to Choose a Freestanding Tub

• Air Tub - Find out how Air Systems Vary

• Tubz.com - Contact us, we are here to help