Neptune Bath Features & Options
General Options
Colors
Standard Colors:
Colors shown are for reference purposes only. Exact matches are not possible
Premium Colors
Nuance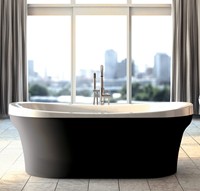 Infuse your Bathroom with Color Harmony
Add a second color to most of Neptune's Freestanding Tubs

Black

Green

Ice Gray

Purple

Red

Sandbar
Handles
Chrome, White, Biscuit or Bone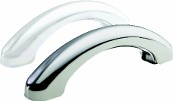 Chromotherapy Lighting
Add colors to the experience. Choose one, two or four powerful lights to relax or energize depending on the color you choose. Simply push a button.

Off
White
Rainbow Loop (Aquamarine, Blue, Purple, Red, Orange, Yellow, Green)
Stop on a color of the rainbow
Choose 1 of the 7 predetermined colors
Stop
Drains
Cable Drain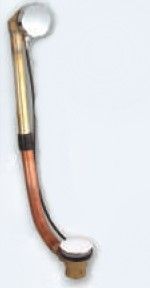 Pillows

Gel Neck Pillow
Flat Shape: 12 x 6
Neptune Shower Door

Famous 60 Shower Door
Frameless superior-quality 10 mm clear tempered glass bathtub door. 60 in. high, square hardware.
Pivot Door
Chrome Hinges
Clear Glass
Outward Opening Angle: 180°
Can be installed left or right
Rayola - Heated Backrest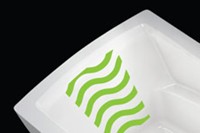 Let the heat liberate you
The experience of relaxation is brought to the next level by the new Rayola option. Unwind from your daily stress with heated back support specifically designed for total relaxation. An innovation that will provide well-being and immediate comfort. Available on most Neptune baths.
Two settings
Integrated into the bathtub, the electronic control allows you to choose between two heat settings, ensuring an experience adapted to your needs.
Energy efficient
With its environmentally-friendly design, the Rayola option consumes only a fraction of energy.
Neptune Links
Neptune Tubs (Main Page
)
Warranty