Modern Serie 240 with Cross Handles | Sink, Tub & Shower Faucets
A masterpiece of transitional design, the Serie 240 is a striking work of art. Characterized by clean surfaces, soft lines and an astute symmetry. Straight lines and curves create interest. Cross handles elevate its sleek form. Find sink, tub and shower faucets in chrome, brushed nickel, polished nickle and matte black.
Isenberg Faucet Sale | Great Service at Tubz.com
Tubz.com & Isenberg are dedicated to helping you create a beautiful bathroom with luxurious sink, tub & shower faucets. Your faucets come to you directly from Isenberg with a full manufacturer warranty. Suggested list prices are shown, give us a call and we will offer our low sale prices, check lead time and help with any questions -
866-380-0303
or
email
.
Isenberg Serie 240 Quick Links:
Isenberg Serie 240 Sink Faucets
Serie 240 Tub Fillers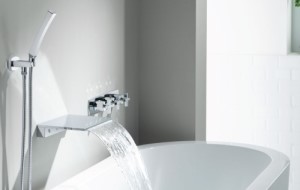 Serie 240 Hand Shower & Thermostatic Controls +
Cascade Waterfall Spout
Serie 240 Shower Controls
Create a custom shower set using an Isenberg thermostatic control and add the shower heads, spout or hand showers you need. We are here to help, just give us a call 866-380-0303.
Learn more: Isenberg Shower Systems →
Thermostatic
Matching Serie 240 Shower Components
Isenberg Links
www.isenbergfaucets.com
Warranty
Isenberg Faucets
(Main Page)