Isenberg Faucets
Isenberg brings you kitchen and bathroom faucets with a balanced combination of aesthetics, service and price. They use the finest components, never compromising on quality. Faucets are independently tested and certified for mechanical durability by IAPMO and carry the Universal Plumbing Code Logo. Isenberg's dedication to superior quality is reflected in the fact that their manufacturing from brass to plated fixtures occurs in ISO Certified & IAPMO audited foundries.
Shop Isenberg by Faucet Style
Isenberg products are meticulously designed at their headquarters in Dallas, Texas. Their motto is never compromise quality.
Faucets Made for Responsible Luxury
We have to minimize the impact on the environment while maximizing water delivery. This is the main reason why there are no ultra high-flow fixtures in the Isenberg product range, simply because it is wasteful. The technology that goes into their products helps them deliver bath systems that do not exclusively rely on the volume of water that is available. Their idea is to create faucets that enhance your water experience by using technologies that allow greater body to every drop.
Everyday low sale prices and helpful experts
Your faucets come to you directly from Isenberg Faucets with a full manufacturer warranty. We pass these factory direct savings on to you. Plus our knowledgeable team is here to answer all of your questions.
Authorized Isenberg Dealer
Isenberg Bathroom Faucets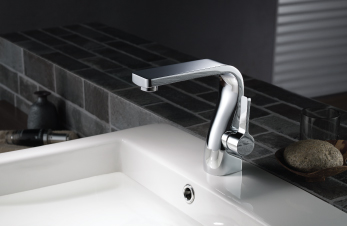 Bathroom Fixtures Crafted by Artisans
Designers and consumers alike love Isenberg because the variety and depth of their collections make it easy to create a cohesive finished look that complements any decor. Isenberg products make a style statement that speaks of luxury, elegance and simplicity. And because of their uncompromising quality, Isenberg products make long-lasting additions to your bathroom that will retain their beauty and function for years to come.
Isenberg Bathroom Faucets by Collection:
Why Choose Isenberg Faucets?
With their singular investment in technology and devotion to craftsmanship, Isenberg offer's an amazing array of design possibilities. Their collections of bathroom faucets, basin mixers, shower-heads and other systems and fixtures may vary in style, but all share common attributes such as solid brass construction, precision machining, and meticulous finishing.
Eco-Brass Valves
Isenberg three hole, four hole and wall mount faucets used solid brass machined valves made in Germany featuring quarter turn ceramic cartridges.
Belgian Mirror Finish
With a fully automated polishing process Isenberg products have a perfect mirror finish.
Warranty
Isenberg warrants to the original consumer purchaser for as long as the original consumer purchaser owns their home (the "Warranty Period" for homeowners), that the Isenberg product that he/she has purchased will be defect free during normal use and all parts and finishes of this product will be free from defects in material and manufacturing workmanship.
Full Warranty →
Isenberg Faucets Links
www.isenbergfaucets.com