Isenberg Custom Shower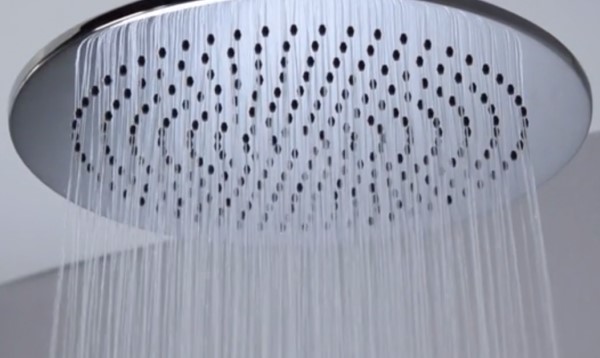 Shower Controls, Heads, Hand Showers & Body Sprays
Complete a custom shower with Isenberg's shower controls (thermostatic or pressure balance) shower heads, hand showers and body sprays.
Isenberg Faucet Sale
Tubz.com & Isenberg are dedicated to helping you create a beautiful bathroom with luxurious sink, tub & shower faucets. Your faucets come to you directly from Isenberg with a full manufacturer warranty. Suggested list prices are shown, give us a call, and we will offer our low sale prices, check lead time and help with any questions -
866-380-0303
or
email
.
Isenberg Shower Systems
Shower Components
Isenberg Thermostatic Controls
• 3/4" NPT Connections
• Tested, Certified & Listed by IAPMO
• ZeroDrip Technology
Shop Isenberg Thermostatic Controls
(Sample of the series thermostatic controls)
Call 866-380-0303 or Email | We are Here to Help!
Isenberg Pressure Balance Valves
• 1/2" NPT Connections
• Tested, Certified & Listed by IAPMO
• ZeroDrip Technology
1/2" Pressure Balance Valve
1 Output Shower
Single Handle
- Lift for volume control
- Left or right for temperature control
5.0 GPM @ 60 PSI
Integrated Service Stops
Extensions Available – PBV.E185
Simultaneous water output from both A & B unless one is capped

Technical Sheet
1/2" Pressure Balance Valve with Diverter
2 Output Shower
Bottom Handle
- Lift for volume control
- Left or right for temperature control
Top Handle
- Position 1| bottom port active
- Position 2 | water output in low transition mode flow divided between two outputs
- Position 3 | top port active
5.0 GPM @ 60 PSI
Integrated Service Stops
Extensions Available – PBV.2100E

Technical Sheet
Shop Isenberg Pressure Balance Controls
(Sample of the series pressure balance controls)
Shower Head Faucet Styles
Flush Mount Waterfall & Mist Shower Heads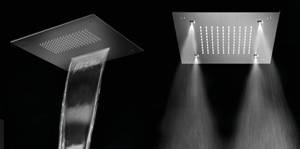 Hand Shower Sets
Hand Shower Sets with Hook
Sets With Combined Elbow & Holder
Hand Shower Sets with Hook
Sets With Separate Elbow & Holder
Hand Shower Sets with Slide Bar
Sets With Combined Elbow & Holder

SHS.2015
Hand Shower & Slide Bar

List Prices:
$443.00 Polished Chrome
$508.00 Brushed Nickel
$539.00 Matte Black

Technical Sheet
- Brass Construction | ABS Hand Held
- 1.8 GPM Flow Restrictor
- Backflow Prevention Check Valve

SHS.2016
Hand Shower & Slide Bar

List Prices:
$459.00 Polished Chrome
$513.00 Brushed Nickel
$558.00 Matte Black
$513.00 Polished Nickel
$558.00 Satin Brass

Technical Sheet
- Brass Construction
- 1.8 GPM Flow Restrictor
- Backflow Prevention Check Valve

SHS.2018
Hand Shower & Slide Bar

List Prices:
$459.00 Polished Chrome
$513.00 Brushed Nickel
$558.00 Matte Black
$513.00 Polished Nickel
$558.00 Satin Brass

Technical Sheet
- Brass Construction
- 1.8 GPM Flow Restrictor
- Backflow Prevention Check Valve
Hand Shower Sets with Slide Bar
Sets With Separate Elbow & Holder
Hand Shower Components
Isenberg Links
www.isenbergfaucets.com
Warranty
Isenberg Faucets
(Main Page)