Hydro Massage Lila 6731
Lila 6731 Freestanding Soaking, Heated Soak & Air Tubs
Long and narrow, the Lila 6731 freestanding air or soaking bathtub provides a tranquil vessel. This 67" x 31" x 23" bath has a center drain and two slopping backrest to accommodate two bathers facing each other. The Lila 6731 is a modern bathtub with a 3" flat rim, curving sides. Slotted overflow and toe tap drain add to its contemporary appeal. Choose a Soaking or Heated Soak heated soaking tub for a simple, tranquil pleasure. Choose an air bath for a bubbly caress.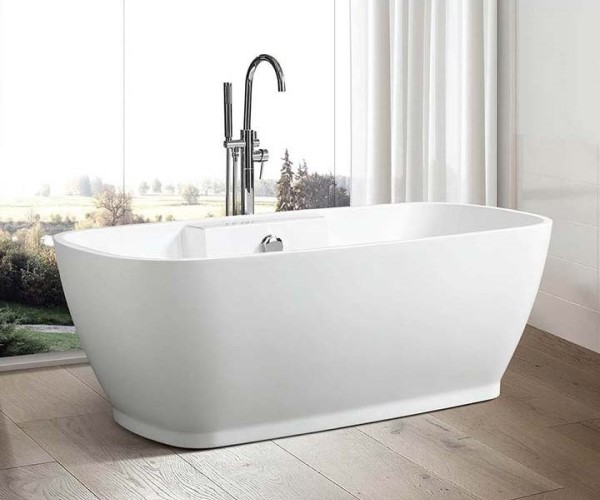 Tub Size: 67" x 31 1/4" x 23 5/8"
Depth to Overflow: 14"
Bathing Area: 45" x 19.75"
Back Slant: 120°
Weight: 235# (tub only)
Bathtub Material: Acrylic
Tub Color: White
Installation: Freestanding
Center Drain
Drain: Integral round overflow with chrome or brushed nickel pop-up drain
Access Panel
Deck mount or Floor mount faucet (not included)
- Access panel recommended for deck mount
Limited Lifetime Warranty
Buy Your Hydro Massage Bath on Sale from Bathtub Experts!
At Tubz.com we are not just order takers in a call center. We are a small team that takes pride in our personal customer service and the expert knowledge we have accumulated in our 20+ years of experience. Give us a call, we are here to help & offer great sale prices!
Authorized Hydro Massage Dealer
We are not able to sell to Colorado residents. Sorry for any inconvenience!
Lila 6731 Soaking Bathtub
Tub only (no jets)
Soaking Bath
LITO6731CDFS

MSRP: $3216.00


Technical Sheet
Tub Only (No System)
- No Access Panel
Lila Options →
Lila 6731 Air Bathtub
Air jets provide a soft, bubbly massage
Air Systems →
12 Jet Air Bath
LIA12J6731CDFS-A

MSRP: $6540.00


Technical Sheet
- 12 Classic Air Jets
- 1.0 Air Power 3-speed Air Pump
- Automatic Purge & Dry Cycle
- Air Switch On/Off
- Hydro Cleanse Liquid Cleaner
- Access Panel
30 Jet Air Bath
LIA30J6731CDFS-A

MSRP: $7521.00


Technical Sheet
- 30 EZ Clean Air Jets
- 1.25 Heated Air Pump
- Automatic Purge & Dry Cycle
- Electronic variable speed air control
- Warm Back Rest Tubing Zone
- Chromotherapy Light
- Deluxe Cushion Pillow
- Quiet Anti-Vibration Pump Pad
- Hydro Cleanse Liquid Cleaner
- Access Panel
Lila 6731 Features & Options
Access Panel: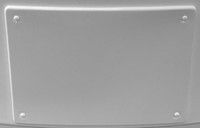 The Lila 6731 has an Access Panel so that the equipment can be installed right on the bath. This allows the homeowner the freedom to place their freestanding bath in the most advantageous spot in the bathroom.
7" - 18" space required to access equipment panel. Tub may also need to be shifted or disconnected in some situations. Some access panels will stick out from skirt 1/2"-4 1/2". Larger access panels will be primarily on thin lip baths in the back facing the wall. See the technical sheet for access options. Soaking tubs will not have an access panel.
Faucet Access
Access panel for deck mount faucet (MSRP: $409.00)
- Same panel as pictured above (for equipment access)
Drain Options
Overflow: Integral Round with Flat Pop-up (included in Polished Chrome or Brushed Nickel)
EZ Fast Connect Drain (MSRP: $229.00)
- PVC or ABS
Tub Options
(MSRP)
Sushi Roll up Pillow ($196.00)
Deluxe Cushion Pillow ($100.00)
Cozy Heated Backrest ($1061.00)
Chromotherapy Lighting ($498.00)
Eco Bond Quiet Foam Insulation ($377.00)
Hydro Cleanse ($31.00)
Enhance Bath and Skin Conditioner ($46.00)
Custom Jet or Feature Location ($327.00)
Hydro Sounds ($1412.00)
Rush Order ($627.00)
Air Option:
Remote Air Pump ($225.00)
Hydro Massage Options →
Hydro Massage Products
Hydro Massage Promise: The craftsman that create each bath stand behind their work. Each tub is built to exacting standards and goes through a 30 point quality control checklist. All products are fully covered by their warranty and your satisfaction is guaranteed. Back that with their Limited Lifetime warranty on the shell, surface, pumps and blower, you have a bathing experience that will last! All without leaving the comfort of your home.
All Hydro Massage Tubs →
Helpful Bathtub Links
•
Freestanding Tub Buying Guide
•
Freestanding Bathtub
- Shop all Freestanding Tubs
•
What is an Air Tub?
•
Tubz.com
- Contact us, we are here to help