Auburn 8066 Tub
Hydro Systems Auburn 8066 Drop-in Soaking or Air Bathtub
Hydro Systems Metro Solid Surface Collection
The largest of the Auburn series, 8066 offers a drop-in, solid surface soaking or air bathtub with an infinity edge. This edge allows for a generous 20" of soaking depth. Uniquely designed, this bath has a center drain and raised seat on one side. Add the re-circulation option to relax in a bath that continually overflows the first rim. This seamless, solid-surface bathtub is from the Metro Series. It is constructed from a blend of ground natural minerals and the best in man-made composites, resulting in a bath with a velvety finish. If matte is not what your looking for, Hydro Systems will polish your tub to a fine gloss at no extra charge.
Buy Your Hydro Systems Tub on Sale from Bathtub Experts!
At Tubz.com we are not just order takers in a call center. We are a small team that takes pride in our personal customer service and the expert knowledge we have accumulated in our 20+ years of experience. Give us a call, we are here to help! Tubz.com also has great sale prices & free shipping (48 contiguous states | some exclusions apply).
Authorized Hydro Systems Dealer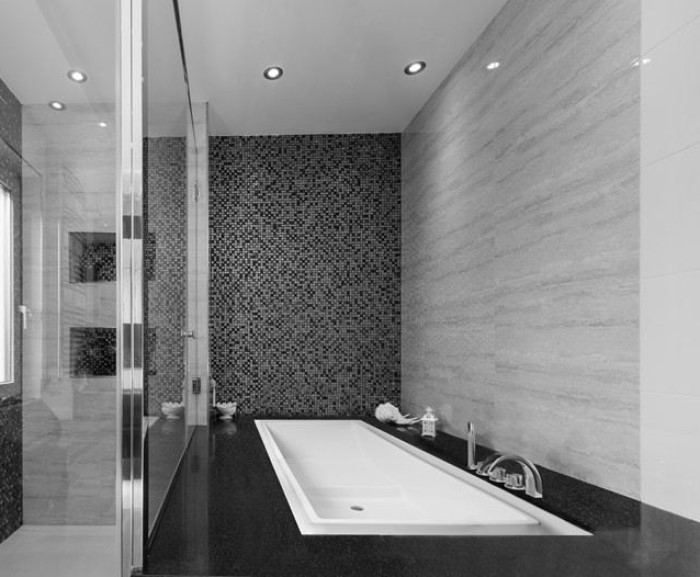 Bathtub Size: 80" x 66" x 20"
Water Depth: 20"
Tub Installation: Drop-in
Overflow in Chanel
Tub Material: Hydroluxe SS (Solid Surface)
10 Year Limited Warranty Hydro Systems | Made in America
Sale Price Not Listed? Call
866-380-0303
or Click "Send Me a Quote"
Welcome to tubz.com virtual showroom
Prices are listed are MSRP. Sale prices are much lower! Since we are don't have a cart, give us a call, or use quote button (email) for price quotes.
Learn more about Tubz.com →
Hydro System Auburn 8066
Soaking Tub
ABN8066MTO

MSRP: $10587.00
$7940.00

Tub Only
Air Bathtub
ABN8066MTA

MSRP: $15427.00
$11570.00

Remote Blower and Control Panel
20 AMP dedicated GFI
Metro Auburn Features
• Hydroluxe Solid Surface
Hydro Systems' relentless pursuit of perfection has led them to hone and test their processes to proudly introduce HydroLuxe SS™, the evolution of Solid Surface bathtubs. Representing the latest in eco-friendly technology, brings even more durability to the Hydro Systems standard. The prolite system is uniquely packed with particles, making it a standout in the marketplace when it comes to efficiency and bonding strength. This hybrid material undergoes the transformation from liquid to solid, resulting in a bathtub that is 100% solid surface all the way through, with zero hollow or unfilled areas.
• Slotted overflow & toe tap drain
• Standard Metro Colors: White, Biscuit or Almond
• Made in the USA
Hydro Systems Metro Options
Finish Options: Matte or Polished
Premium Colors
Recirculation System
All Metro Features & Options →
Hydro Systems Links
hydrosystem.com
Metro Bathtub
(main page)
Helpful Bathtub Links
•
How To Choose A Bathtub
- Features to Consider when Purchasing a Bathtub
•
Spa Tubs
- Bring the Spa Treatment Home | Which System is Best?
•
What is an Air Tub?
•
Tubz.com
- Contact us, we are here to help