Hydro Systems Life Style 5230 Tub
Life Style 5230 Walk-in Soaking, Heated, Air or Whirlpool Bathtub
The Lifestyle 5230 is a tub that allows the therapeutic benefits of a horizontal bathtub to be realized on a vertical format. Add to that the fact that there is no climbing in and out, and the benefits of this tub prove countless. For decades the classic designs for indoor therapeutic bathtubs have been somewhat horizontal elements. Luxury tubs have been created for lying down and lounging while reaping the benefits of hot water. With the creation of the Lifestyle 5230, all the benefits of a traditional tub are now in a vertical position, mirroring the position of a traditional outdoor spa. Add to this the ease of entry and exit allowed with the door and you have the best of both worlds.
With the 5230 footprint, standard 8" filler shelf and extension panel, a retrofit into an existing 6030 or 6032 opening now allows for more options and a roomier bathing experience with this design of tub. Compared to similar style tubs on the market, this unit has a lower threshold, comfortable seat height and, with its 40 inch overall height and wider seat, provides more room and a better soaking height while seated.
Buy Your Hydro Systems Tub on Sale from Bathtub Experts!
At Tubz.com we are not just order takers in a call center. We are a small team that takes pride in our customer service and the product knowledge we have accumulated in our 20+ years of experience. Give us a call, we are here to help! We will offer you a great sale price with free shipping (48 contiguous states).
Authorized Hydro Systems Dealer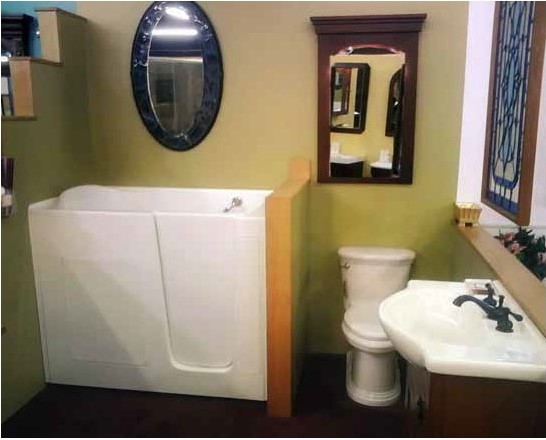 Bathtub Size: 52" x 30" x 40"
(60" long with included Extension Panel)
Water Capacity: 74 Gallons
Bathtub Material: Gel Coat
Hydro Systems Standard Colors: Bone, White & Biscuit
Cable Drain Included (Gold Finish Extra Charge)
99/9 Limited Warranty
Walk-in Lifestyle 5230 Soaking Bathtub
Tub only (no jets) or heated soaker bathtub that maintains water temperature.
Sale Price Not Listed? Call
866-380-0303
or Click "Send Me a Quote" for Sale Prices
Life Style Walk-in Air, Whirlpool Bathtubs
Water jets, air jets or micro bubbles.
Sale Price Not Listed? Call
866-380-0303
or Click "Send Me a Quote" for Sale Prices
Whirlpool
WAL5230GWP

List Price:

$13224.00


MSRP:

$8992.04




6 adjustable whirlpool jets
Silent air induction
2.25 H.P. Pump
Thermally formed PVC pipe
Color matched trim (std. color)
"Soft Touch" electronic control
Sound Dampening Motor Pad
Integral Tub EZ Level Platform
(std. pump & jet location only)
Custom located jets
HydrOzone Ozone Purification

Thermal Air
WAL5230GTA

List Price:

$13224.00


MSRP:

$8992.04




1 H.P. Variable Speed Blower
600 Watt Heater
Smart Purge System
Heated Back Rest
HydrOzone Ozone Purification
Whirlpool & Air
WAL5230GCO

List Price:

$15019.00


MSRP:

$10212.59




Both air & water jets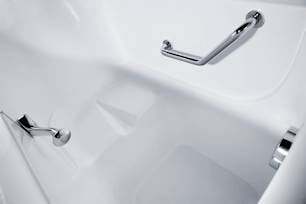 Life Style 5230 Walk In bath Features:
Specially designed steel support system,
Scratch resistant Fiberglass reinforced Gel Coat finish
Front access panels
Molded tile flange
Design shelf with insert that can be added to either side of the unit to match 60" opening
Standard Polished Chrome drain included, special finish optional
Standard Polished Chrome grab bar included, special finish optional
Made in the USA
Hydro Systems Massage Bathtubs
Thermal Air
Air Jets: thousands of tiny heated bubbles engulf your body in a therapeutic massage from the top of your neck to the soles of your feet. Numerous air outlets placed throughout the lower portion of the bathing well providing an entire body experience that will soothe the body and calm the soul. Heated backrest on all Designer Thermal Air bathtubs.
Whirlpool
Water Jets: powerful, massaging jets provide you with a deep, invigorating massage to relax tight muscles, rejuvenate muscular tissue and release your body's natural pain killers.
Combination Hydrotherapy
Create your own unique hydrotherapy environment that promotes maximum relaxation and allows your body to receive even deeper therapeutic benefits by combining any of Hydro Systems therapies.
Learn more | Hydro Systems Systems →
Why Hydro Systems?

MADE IN AMERICA
Proudly made in the USA, Hydro Systems manufactures a full line of high-quality, custom bathtubs and accessories to suit the needs of in distinguished homes and hotels around the world.
Devoted to the highest standard of excellence, Hydro Systems also takes pride in being a GREEN company. The 100,000 square foot environmental facility in Valencia, CA features solar roof panels that collect enough energy to offset all the power used during manufacturing while also boasting a climate-controlled room that filters 100% of all hazardous gasses.
Hydro Systems Links
Hydro Systems Tub
(Main Page)
www.hydrosystem.com
Helpful Bathtub Links
•
Spa Tubs
- Bring the Spa Treatment Home | Which System is Best?
•
Walk-in & Transfer Bathtubs
•
Tubz.com
- Contact us, we are here to help