Hydro Massage Revive Tubs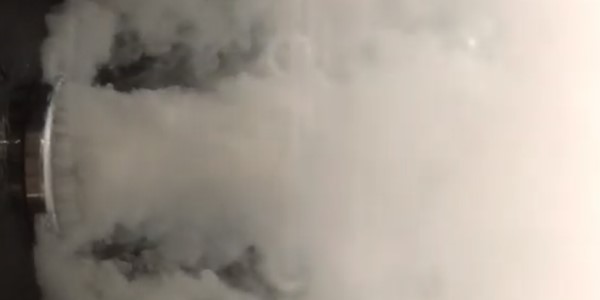 Oxygen Infused Hydro Therapy
Enjoy a soak in one of the Revive Hydrotherapy baths and love it even more when you realize how much the extra oxygen benefits you. This revolutionary system increases oxygen levels in the water up to 60%. More oxygen helps with more energy, less stress, increased metabolism, increased circulation and a better ability to help your body maximize nutrient absorption. The bath will stay hot as you soak. The ultimate anti-aging Hydrotherapy!
Relax, Replenish, Revitalize
Infuse your body with the oxygen and nutrients it deserves in a Revive Oxygen Soak Hydrotherapy bath. Bathing is not only a daily ritual for cleanliness and hygiene, it is also considered an essential form of self-care that can address certain conditions and symptoms and optimize well-being. Today, we use the term hydrotherapy to describe using bathing as a treatment for different conditions, whether that's chronic pain due to arthritis or fibromyalgia, or skin conditions, like eczema or psoriasis. Hydrotherapy is a safe and effective way to alleviate pain, boost circulation, and promote deeper relaxation.
With the addition of oxygen infusion, hydrotherapy is even more enhanced, providing a revitalizing, anti-aging, and immune-boosting therapeutic experience called oxygen hydrotherapy. Oxygen hydrotherapy is a therapeutic at-home bath that delivers bursts of oxygen nanobubbles, gradually infusing the bath water with these powerful molecules. As the oxygen molecules fill the tub, they saturate your skin with intense moisturizing and hydration benefits. Oxygen-soak tubs deliver a much higher concentration of oxygen compared to regular bathtubs or even conventional whirlpool or jetted tubs. In an oxygen hydrotherapy bathtub, the pressurized system controls the release of oxygen, keeping it consistent throughout your soak. The ongoing delivery of oxygen bubbles helps to maintain a consistent bathing temperature, thanks to the thermal energy released from the oxygen molecules.
Soaking in warm, oxygen-rich bath water is a luxurious at-home spa experience that can only be achieved with specialized heated oxygen hydrotherapy baths, like Revive oxygen soak hydrotherapy. Oxygen-infused bathing truly is the next step in skin care, rejuvenation, and at- home spa wellness.
Revive can also be added to any whirlpool, air bath or combination system
- As long as there is enough motor locations for all the systems
$2500.00 (List Price)
Tub Construction:
Adjustable Leveling Legs
- The leveling feet go from ¼" to 2"
- Easy installation
EZ clean cast acrylic with heavy-duty fiberglass backing
Revive Micro Bubble Features:

Whisper Flo Heat Pump

- Oxygen Pump
- Quiet Time Anti-Vibration Pump Pad
- 115v 20AMP GFCI Circuit
- Plug in with ground (24" cord)

2 Recirculation Ports

Air Button On/Off

Hydro Clean Water Purity System
- Ozone System
- Kills bacteria in the water
- 200 times more powerful than bleach
- Works automatically when the motor is on

Video: Revive System

Sample of the Revive System
Hydro Massage Products
Hydro Massage Promise: The craftsman that create each bath stand behind their work. Each tub is built to exacting standards and goes through a 30 point quality control checklist. All products are fully covered by their warranty and your satisfaction is guaranteed. Back that with their Limited Lifetime warranty on the shell, surface, pumps and blower, you have a bathing experience that will last! All without leaving the comfort of your home.
All Hydro Massage Tubs →
Helpful Bathtub Links
•
How To Choose A Bathtub
- Features to Consider when Purchasing a Bathtub
•
Spa Tubs
- Bring the Spa Treatment Home | Which System is Best?
•
Tubz.com
- Contact us, we are here to help