Aquatic Estate Series Whirlpools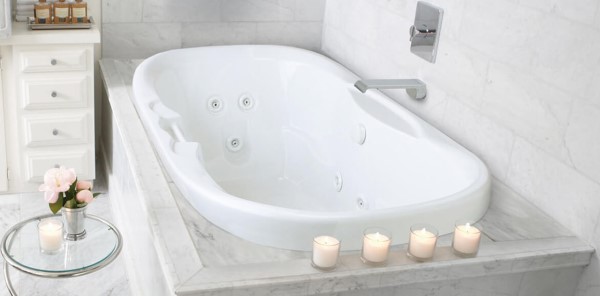 Aquatic Estate Series Offers Many Sizes & Styles of Whirlpools
Therapeutic and relaxing whirlpools, this is the Estate Series by Aquatic. Escape to an estate of blissful relaxation. As elegant as the name implies, our Estate Collection offers deep bathing wells, sleek design and up to nine massage jets. Featuring a neck-and-shoulder therapy system, these baths target tension points with powerful circular massage. Available in 59" - 73"models.
You close your eyes and quickly convince yourself that you're far away in a luxurious Tuscan hideaway. Everything you need. Deep waters. Intensive back massage therapy. Exactly where you need it. An escape in your home, revealing a peacefulness in your heart. The day unwinds. The body relaxes. And the favorite part of your weekend is finally here. Comfortably reclining in a deep, contoured bathing well the mood begins to change. Powerful massage jets relax your entire body, and invite a secret smile to appear.
Buy Your Aquatic Estate Tub on Sale from Bathtub Experts!
At Tubz.com we are not just order takers in a call center. We are a small team that takes pride in our personal customer service and the expert knowledge we have accumulated in our 20+ years of experience. Give us a call, we are here to help & offer great sale prices!
Authorized Aquatic Dealer
Shop Estate Tubs:
Aquatic Estate Whirlpool Features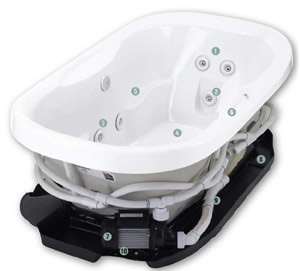 Direction & Flow Adjustable Jets
Ultimate Hydro-Massage
• 7 - 9 hydrotherapy jets
• Neck and Shoulder Therapy: Targets stress retained in muscles in the neck, shoulders and upper back. The two upper StressEaz jets are volume adjustable and can be turned off.
• Lower Back Massage Jet: this jet delivers rotating massage patterns for the lower back area. Volume and direction can be adjusted for personal comfort.
• Lower Body Massage Jet: Strategically positioned to deliver a deep and focused massage to the hips, knees, calves and feet. The volume and direction of this jet can be adjusted for personal comfort.
Complete Comfort
• Deep, ergonomic bathing well
• Pre-leveled ABS support base
• Armrests: Ergonomically designed armrests are provided for additional comfort during your hydrotherapy experience. (most models)
• Grab Bar: One to two grab bars are standard on many models, optional on others. Designed for added safety while entering and exiting the bath. Metal finishes are also available.
Superior Engineering
• 1.75-HP Run-Dry Safe Pump: Protects against motor and seal damage in case of accidental turn-on of empty unit.
• Pre-Leveled ABS Support Base: Aquatic's pre-leveled ABS support base adds structural support while absorbing noise and vibration. Reduces costly labor steps during installation.
• Heat-Bent Rigid PVC Piping: Aquatic's heat-bent rigid PVC piping ensures an optimum drain-down system each time you use your whirlpool bath.
• Estate Whirlpool Electronic On/Off Button

Featuring a 20-minute timer, this convenient on/off control operates your Estate whirlpool with a simple touch of a button.
Estate Air-Whirlpool Features
• Whirlpool Features Plus:
• Perimeter air injectors
• Variable-speed, heated-air blower with automated purge-and-dry cycle
• Electronic control with wave & pulse features
• 1.5 kW Inline Maintenance Heater
Estate Options
• Aquatic Colors
Colors shown are for reference purposes only. Exact matches are not possible

Standard | White

Upgrade | Biscuit
(List Price $35.00)

Premium | Black or Sterling Silver
(List Price $389.00)
• Jet Trim

Chrome
(List Price $448.00)

Polished Brass
(List Price $554.00)

Brushed Nickel
(List Price $554.00)
• Designer Drain, Waste and Overflow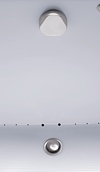 White or Biscuit (List Price $554.00)
Chrome (List Price $490.00)
Polished Brass, Brushed Nickel, Oil rubbed bronze (List Price $625.00)
• Front Skirt
Flat Panel Skirt | A stylish flat panel color matched acrylic skirt is available for most rectangle baths.
Skirt is not removable.
SKP60 | 60" Tubs (List Price $1213.00)
SKP66 | 66" Tubs (List Price $1269.00)
SKP72 | 72" Tubs (List Price $1269.00)
• Tile Flange
(List Price $264.00) AFLT or AFRT
• Bolt-On Grab Bars
Available on select models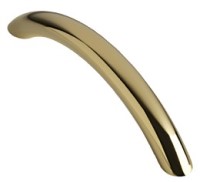 Polished Chrome, Biscuit or White
(List Price $298.00 | Each)
Oil Rubbed Bronze, Polished Brass & Brushed Nickel
(List Price $356.00 | Each)
• In-line Heater
Available on whirlpool models
(List Price $568.00)
• Chromotherapy
1 Light
(List Price $476.00)
• Magnetic Pillow
White or Black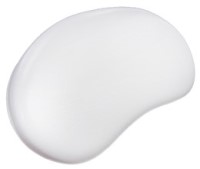 (List Price $152.00)
Aquatic luxury extends into the waters of design and craftsmanship
An Aquatic bath product is not only a sight to behold—it's also a pleasure to experience. Whirlpools target aching muscles with pulsating jets of water, while air baths provide an all-encompassing massage. All Aquatic products are made by American workers in U.S. factories, using an unparalleled process that melds precision engineering with expert craftsmanship. They finely tune details inside and out, making sure every curved edge and water line is perfectly clean, so you can enjoy many years of luxury and beauty.
Aquatic Whirlpool Links
www.aquaticbath.com
Aquatic Bath
(Main Page)
Helpful Bathtub Links
•
How To Choose A Bathtub
- Features to Consider when Purchasing a Bathtub
•
Spa Tubs
- Bring the Spa Treatment Home | Which System is Best?
•
Whirlpool Tubs
- Explore Whirlpool Tub Features
•
Tubz.com
- Contact us, we are here to help