California Faucets Camden StyleDrain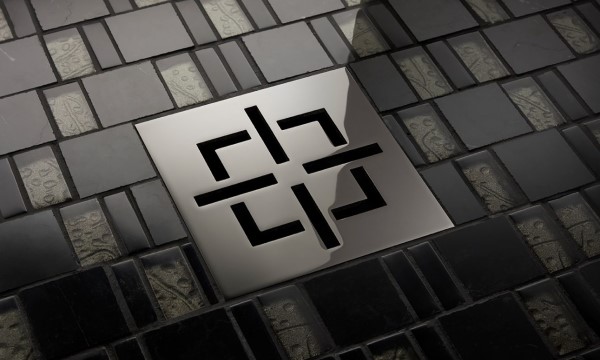 Camden Decorative Shower Drain
Simplistic and timeless, Camden grid pattern would be at home in any style of bathroom. This Style Drain serves as a striking finishing touch to today's luxury showers, both inside and out. A seemingly small shower detail, Camden is big on versatility as well as style.
Save with California Faucets Everyday Low Sale Prices
Tubz.com has been a team with California Faucets for many years, and we have the product knowledge to help you. We are dedicated to helping you create a beautiful bathroom with luxurious sink, tub & shower faucets. Your faucets come to you directly from California Faucets with a full manufacturer warranty. Suggested list prices are shown, give us a call, and we will offer our everyday low sale prices, check lead time and help with any questions -
866-380-0303
or
email
.
Authorized California Faucets Dealer
Camden StyleDrain Shower Drain
- All brass decorative grid drain with no visible surface screws
- Surface is foot friendly - will not dish or bend
- Square design for easy floor design and installation
- 5-1/4" x 5-1/4" Forged Brass Trim Grid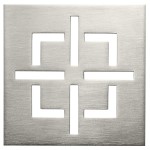 9196-A
Camden Trim Only
List Price:
$289.00
Polished Chrome
$354.00
Standard Finish
$397.00
Special Finish
$470.00
Premium Finish
Best Price: Contact Us

Technical Sheet
For use with on of the following Style Drain Bodies
Cast Iron StyleDrain Body
• Latex Coated Cast Iron Body & Collar
PVC & ABS StyleDrain Body
9177-PVC & 9177-ABS
- Dual outlet connection: 2" slip & 3" spigot
- Drain body with reversible membrane collar
- Brass drain throat
9177-BFP & 9177-BFA
- Dual outlet connection: 2" slip & 3" spigot
- Drain body with polyethylene fleece lined flange
- For use with liquid applied or fabric waterproof membranes
StyleDrain Upgrades, Extenders and Adapters

9178-UG-2
Plastic Throat Upgrade
- Allows for upgrade of common shower
drains with 2" IPS collar
(e.g. Oatey, Jones-Stephens, AB&A, etc.)
- Use with all StyleDrain trim grids

List Price: $59.00

9177-HMA
Hot Mop Adapter Kit
- Fits Frank Pattern Instant-Set, EZ Test, Sioux Chief, Oatey 151 and other cast iron drains for hot mop installations
- Requires 9178-UG-2

List Price: $67.00

9178
Brass Drain Throat
- For use with 9179, 9179-3, 9179-ABS or 9179-PVC
- Compatible with Zurn Z415 series drain bodies
- Included in StyleDrain Kits

List Price: $162.00

9177-EXT
Extension
- Extends from min. 1-7/8" to max. 3"
- Fits between drain body and drain throat
- Cast iron construction

List Price: $195.00

See all Style Drains →
California Faucets Bathroom Faucets
Finest Quality
Superior Customer Service
Great Selection
California Faucets Links
www.calfaucets.com
California Faucets
(Main Page)
Custom Shower