Aquatic Millennium - Whirlpool & Air System Tubs
Indulgent Comfort in a Whirlpool Created to be the Best
Aquatic's finest collection of roomy two-person whirlpool baths. Wash the world away in an extra deep and spacious bathing well equipped with twenty-four strategically placed hydrotherapy jets. Built-in lumbar support, raised seats and arm rests all contribute to the ultimate relaxation experience. Separate water pumps for each bather and a thermostatically controlled heater provide generous power and comfort for every Millennium whirlpool bath. Look for special features such as a Shiatsu-Pro Back Jetting System, chromotherapy lighting, full-body air bath system, and a floating universal remote control. Experience the luxury of whirlpool baths built for two. Invitingly spacious and engineered to deliver ultimate relaxation.
Aquatic Millennium Offers Multiple Back Jets, Air System, Chromotherapy & Inline Heater
Save with Aquatic Factory Direct Sale & Free Shipping
(Click on Tub Picture Below for More Information)
Shop Millennium Tubs:
(Click on Tub Picture Below for More Information)
Millennium Features
Ultimate Hydro-Massage
Air-Whirlpool Combination
– Dual bathing zones with independent electronic controls
– 24 hydrotherapy jets
– 12-jet heated-air shiatsu back massage system
– Elbow and wrist jets
– Knee and foot jets
– Back massage jets
– Independent pumps for each bathing zone (2)
– 1.5kW inline maintenance heater
– High intensity LED Chromotherapy lights (3)
– In-floor illusion air injectors
– Variable speed heated-air blower with wave and pulse modes
– Air system purge and dry cycle
– Floating remote control
Aquatic Millennium Options
• Whirlpool Colors
- Standard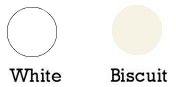 - Premium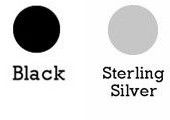 Colors shown are for reference purposes only. Exact matches are not possible
• Jet Trim

Chrome

Polished Brass

Brushed Nickel
• Fast-Fill Waterfall Spout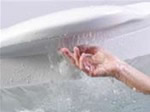 With the therapeutic sounds of a waterfall, Aquatic's built-in spout allows more gallons per minute to flow into the bath and eliminates the need for a fill-spout.
• Designer Drain, Waste and Overflow
Cable drive drain available in White, Biscuit, Bone, Chrome, Oil Rubbed Bronze, Polished Brass & Brushed Nickel.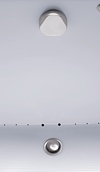 Aquatic luxury extends into the waters of design and craftsmanship
An Aquatic bath product is not only a sight to behold—it's also a pleasure to experience. Whirlpools target aching muscles with pulsating jets of water, while air baths provide an all-encompassing massage. All Aquatic products are made by American workers in U.S. factories, using an unparalleled process that melds precision engineering with expert craftsmanship. They finely tune details inside and out, making sure every curved edge and water line is perfectly clean, so you can enjoy many years of luxury and beauty.
Aquatic Bath Links
www.aquaticbath.com
Aquatic Bath
(Main Page)
Helpful Bathtub Links
•
Choosing a Bathtub
- Features to Consider when Purchasing a Bathtub
•
Spa Tubs
- Bring the Spa Treatment Home | Which System is Best?
•
Tubz.com
- Contact us, we are here to help