Soaking Bath - Tub Only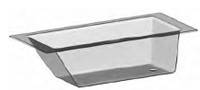 Submerge yourself in an environment of profound serenity and blissful healing. Extra deep Americh soaking bathtubs provide superior heat retention, along with sensitive ergonomic designs for refined comfort.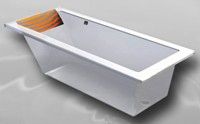 Thermal Comfort System
TCS (List Price $1005.00)
The Thermal Comfort System enhances your bathing bathing experience with a special heating pad built-into your neck and shoulder areas while you soak! Easier yet; you can simply sit in the bathtub without water and enjoy the feel of heat penetrating deeply to soothe your sore aching muscles.
• Two heat settings
• Heats acrylic to approximately 100 - 104°
• 18" x 15" pad
• Covers neck and shoulder area
• 30-minute auto-off function
• Uses less energy than a common 60 watt light bulb.

User's Manual