Single Hole Bathroom Sink Faucet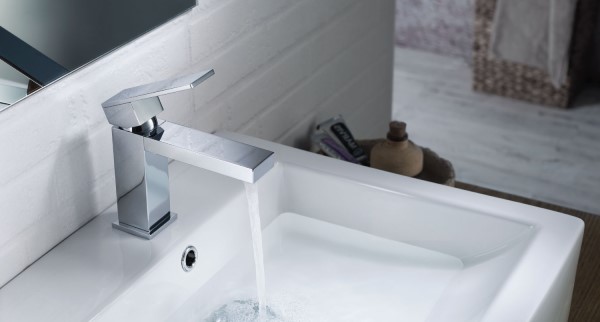 Standard Height Single Hole Sink Faucets
Single Hole Faucet's space-saving design can create a beautiful accent for a contemporary or traditional bathroom. These faucets have a top or side handle to control the water pressure and temperature. Tilt the single handle up to turn the faucet on, then turn the handle left or right to adjust the temperature. We did include a few single hole faucets with two handles.
Single Hole Faucets are listed by Spout Height
Spout height is the measurement from the base of the faucet to the bottom of the spout.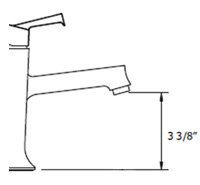 Sometimes a shorter spout height is desired for a drop-in or undermount sink, other times a semi-recessed sink requires more distance between the spout and the sink (or counter). The single handle faucets listed below are standard height - Spout height under 7". See the single hole faucet's technical sheet for more information. Here is the link to see our taller selection:
Vessel Sink Faucet
Single Hole Faucet - 2" Spout Height
Single Handle Faucet - 3" Spout Height
All Bathroom Faucets →