Isenberg Serie 100 Bathroom Faucets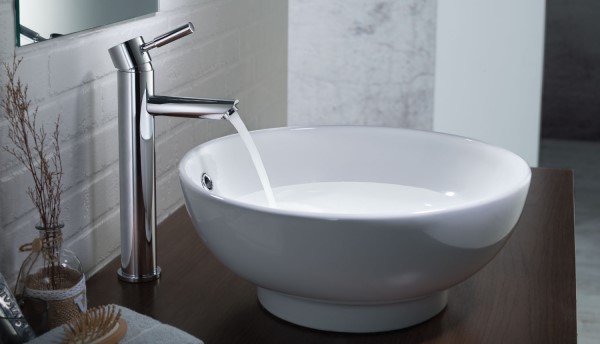 Modern Serie 100 with Round Design | Sink, Tub & Shower Faucets
Most Economical Faucet Line. Isenberg's Series 100 combines noble design with good handling, expressing pure bathroom culture. The ensemble of basin, shower, and bathtub mixers transforms your bathroom into a statement of clear formal expression.
Isenberg Faucet Sale | Great Service at Tubz.com
Tubz.com & Isenberg are dedicated to helping you create a beautiful bathroom with luxurious sink, tub & shower faucets. Your faucets come to you directly from Isenberg with a full manufacturer warranty. Suggested list prices are shown, give us a call, and we will offer our low sale prices, check lead time and help with any questions -
866-380-0303
or
email.
Isenberg Serie 100 Faucet Styles
Isenberg Serie 100 Sink Faucets
Serie 100 Shower
Choose a shower set that has everything you need, or create your custom shower by choosing the shower controls and adding the shower heads, tub spouts or body sprays of your choice.

Serie 100 Shower Controls

Create a custom shower set using an Isenberg pressure balance or thermostatic control and add the shower heads, spout or hand showers you need. We are here to help, just give us a call 866-380-0303.

Pressure Balance Shower Controls

Learn more: Isenberg Shower Systems →

UF.2200
1/2" Pressure Balance

List Prices:
$488.00 Polished Chrome
$521.00 Brushed Nickel
$521.00 Matte Black
$521.00 Satin Brass


Best Price: Contact Us



Technical Sheet
- Valve & Trim
- Includes Pressure Balance Valve
- Solid Brass Trim & Handle
- Lift Handle to control Volume
- Turn left for Hot. Right for Cold
- 5.5 GPM

UF.2100
1/2" Pressure Balance with Diverter

List Prices:
$632.00 Polished Chrome
$666.00 Brushed Nickel
$666.00 Matte Black
$666.00 Satin Brass


Best Price: Contact Us



Technical Sheet
- Valve & Trim
- Includes Pressure Balance Valve
- Solid Brass Trim & Handle
- Lift Handle to control Volume
- Turn left for Hot. Right for Cold
- Small Knob 2-way Diverter
- 5.5 GPM

Isenberg Custom Shower Options →
Hand Showers, Shower Heads & Body Sprays
Isenberg Serie 100 Accessories

Technical Sheet
- Solid Brass Construction
- Easy Installation

Serie 100 | 100.1001
Towel / Robe Hook

List Prices:
$52.00 Polished Chrome
$68.00 Brushed Nickel

Serie 100 | 100.1007
Paper Holder

List Prices:
$83.00 Polished Chrome
$88.00 Brushed Nickel

Serie 100 | 100.1008
Towel Ring

List Prices:
$83.00 Polished Chrome
$88.00 Brushed Nickel

Serie 100 | 100.1009
18" Towel Bar

List Prices:
$146.00 Polished Chrome
$156.00 Brushed Nickel
Isenberg Links
www.isenbergfaucets.com
Warranty
Isenberg Faucets
(Main Page)