Connie was ready for a change in the bathroom. The layout would stay the same, but the rest was showing its age.  If you enlarge the photo below you can see in the upper left corner, she was planning a much brighter room.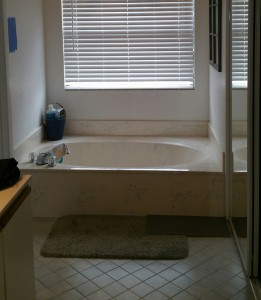 The cultured bathtub was leaving.  That's where we came in. We introduced her to the Americh Turo 66 x 32 Alcove Soaking Tub. It gave her a modern look, fit her space and gave her the longer bathing well she was looking for.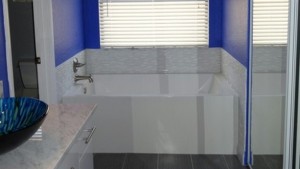 She modernized the rest of the bathroom with new tile on the floor and behind the tub. A new vanity with blue glass vessel sinks to echo the beautiful blue walls.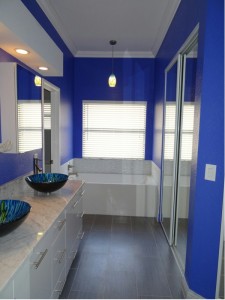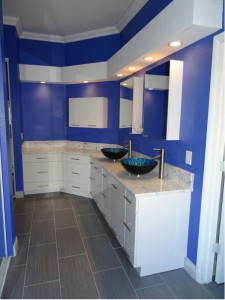 The result is a crisp, fresh bathroom.  It will wake you in the morning and keep you chipper all day.  Connie has inspired me, you will find blue sample chips taped to the walls in my bathroom (which makes my husband shake his head every time he walks in there).