Shane used the Hydro Massage Cascade Gold Series Combination Whirlpool & Air in his bath. This gave him 2 Sole Soothers on one backrest, 6 jet system on the second. Classic air jet buttons are located on the sides of the tub making the jet total 30. Perfect massage bath.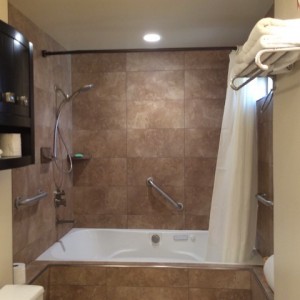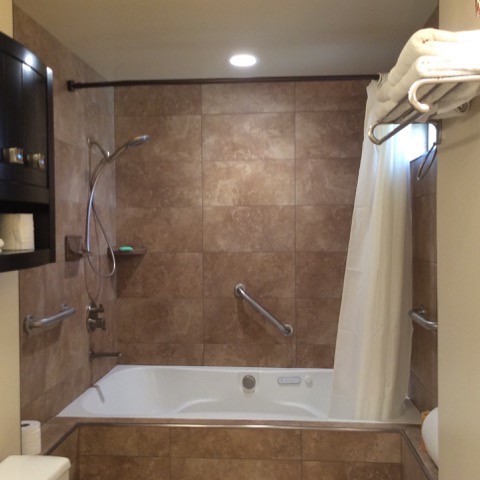 He added an optional tile flange on 3 sides of bath so the tile could come down the alcove walls and end on the rim of the tub. Tile was also used to complete the front skirt.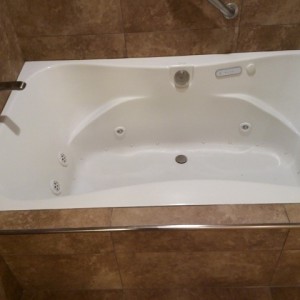 What we love about this design:
• The Cascade is over 26″ tall. This can make it difficult to step over on a daily basis to take a shower.  Shane addressed this problem in two ways:
– Grab bars on all 3 walls, so they are easily within reach.
– The rim of the tub and the tile are the same height.  He can sit on the tile/tub rim, swing his legs into the bath and stand up.
• The tile work with the metal trim. The shelf around the room adds interest and function.
• Use of a shower curtain over glass doors. This gives the room an airy, spa like feel.
Hydro Massage Whirlpool & Air Bathtub Combination Tub Doubles as a Roomy Shower
Thanks for sharing Shane – It is Beautiful – Enjoy!