In Dan's old tub there was no good way to take a bath. The drain was on one end and would dig into your back, and the faucet was on the other end, a perfect place to bang your head against.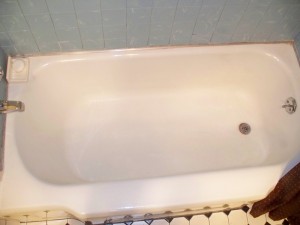 Dan replaced his old tub with a new beauty from Hydro Systems. He went with The Kira 72 x 32 Heated soaking tub. Hydro Fusion (heated soaking) has a recirculating pump and heater to maintain the water temperature. All of Hydro System's soaking tubs have the Hydro Fusion option. It is also available on their air tubs.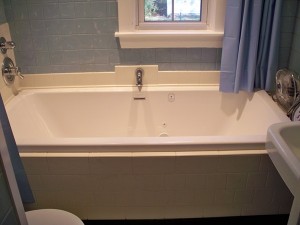 "I LOVE the new tub and can't stay out of it. I installed new showers also but haven't tried them yet. I just can't get past the heated bath thing."
Dan also went with the Linear Drain option. A modern rectangle overflow, this drain offers a deeper bathing experience. Since this tub has a center drain & two back slants, 2 people can sit in the bath without one sitting on the drain.