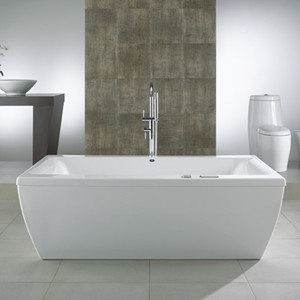 Freestanding tubs with whirlpool jets are more difficult to find than a free standing soaking or air tubs.
Yet for those in need of a deep tissue massage they are invaluable. Pictured above is the Neptune Saphyr. It sports 5 rotating back jets and 3 jets on each of the long tub sides. A great whirlpool massage that can also have an in-line heater, chromotherapy lighting and even the addition of an air system – all while fitting in the freestanding tub format.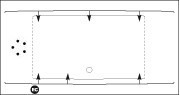 There are two main reasons why freestanding whirlpools are more difficult to design.
• Whirlpools require piping that goes around the sides of the tub connecting to the motor. So there needs to be plenty of room between the inside of the tub and the outside to accommodate the piping and house the motor.
• As with all whirlpools, there needs to be access to the motor. It is a Murphy's Law type of thing; have access you will never need it. Don't have access and something will go wrong and there will be no way to fix it.
With the Saphyr shown above, Neptune created a two piece tub. The first piece, the skirt, is like a large oval bowl. Set it on the floor. Now take the second piece (the tub) and drop it into the skirt. The result is a freestanding tub with plenty of room for the pipes and motor. To gain access to the motor – lift the tub portion out of the skirt

This design also allows for the tub faucet to be mounted right on the rim; another rarity in the freestanding tub world.
Other tub companies create an access on the side of the tub. Not as discreet but effective for access. On some tubs this design also allows for deck mounted tub faucets.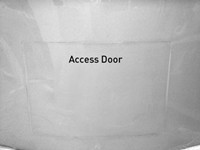 We have a variety of freestanding tubs that offer whirlpool jets.
Freestanding Whirlpools →