I have seen many wet room designs that are large areas with modern styling. But Jennifer created a beautiful traditional wet room bathroom with a lot of attention to detail. One area houses the tub and a shower for 2.
"The original floor plan was horrendous, with an underutilized and awkward corner closet, a tiny corner shower, the toilet in immediate view from the door, a moldy jetted bathtub taking up way too much space, and carpet throughout! The new plan includes separate closets, a dressing area, a vanity area, a water closet, and a wet room with double shower and extra deep soaking tub sans overflow drain."
Traditional touches can be seen throughout the wet room.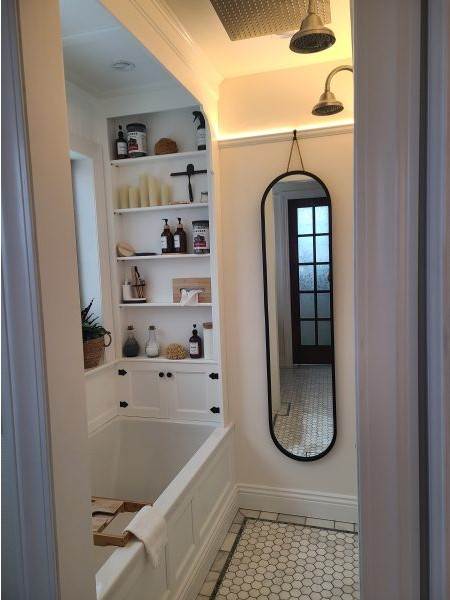 The bathtub nook provides adjustable shelves for storage. The window trim was created with a deeper plant shelf/window sill.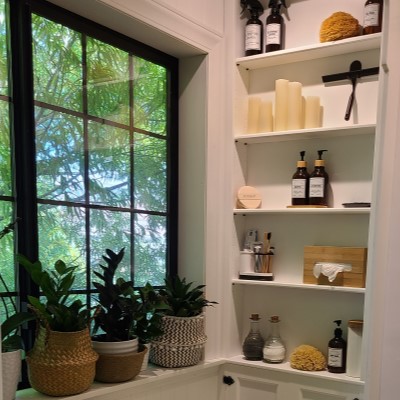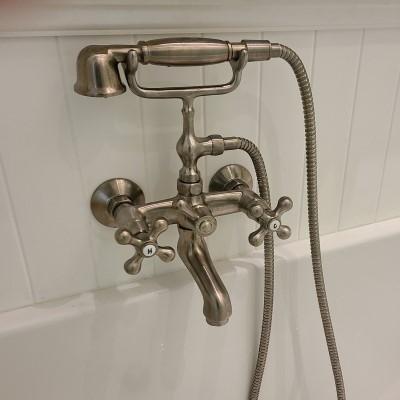 A traditional wall mount tub filler also provides a hand shower.
The Wet Room Part:
Jennifer used a solid surface material throughout the space since the bathtub shares the room with the shower. Right across from the tub you will find two traditional wall mount shower heads and a modern ceiling mount rain head. Decorative molding provides a place to hang the mirror and shower accessories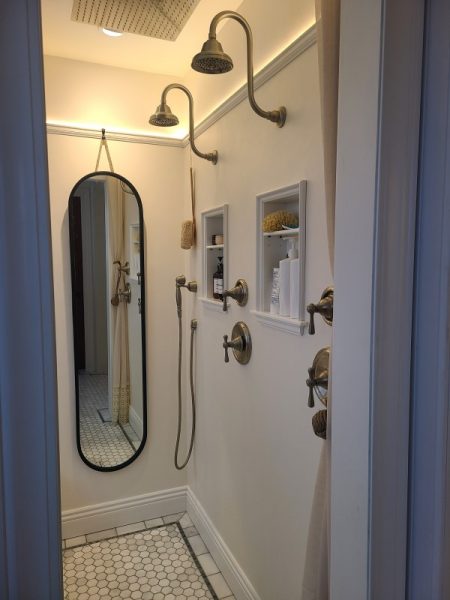 A discrete floor drain takes care of the water from both the tub and the shower (the tub doesn't have an overflow – extra deep soaking).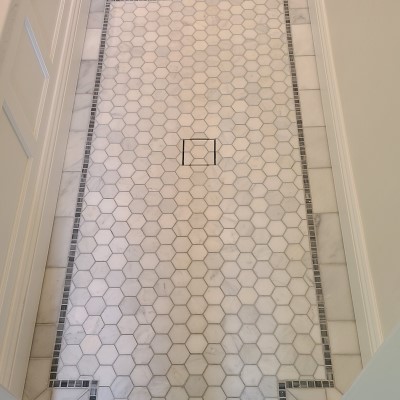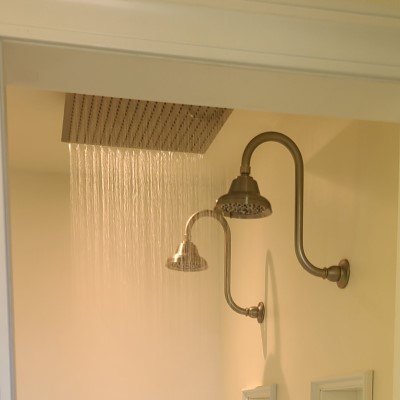 A shower for 2 with a choice of shower heads
A traditional shower curtain keeps any splashing water contained in the area.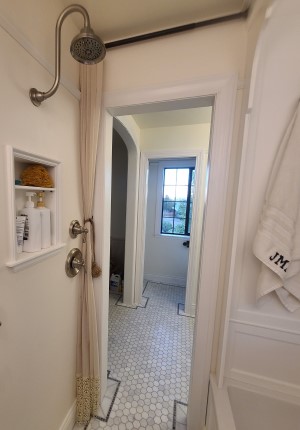 "This is heaven. We are really enjoying our new bath nook. It is great for movie-watching at night,
or a good book in the relaxing sunshine of the day. It doesn't get any better than this!"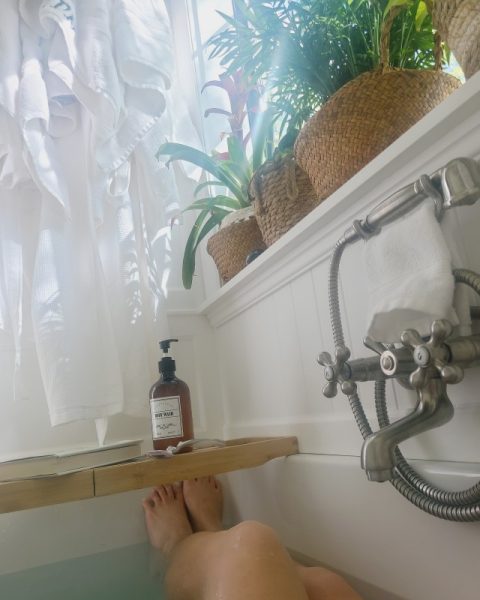 See Jennifer's blog for more pictures of this beautiful space: https://amasterofnone.blogspot.com/. Thank you for sharing Jennifer. We think this traditional wet room bathroom is inspirational!