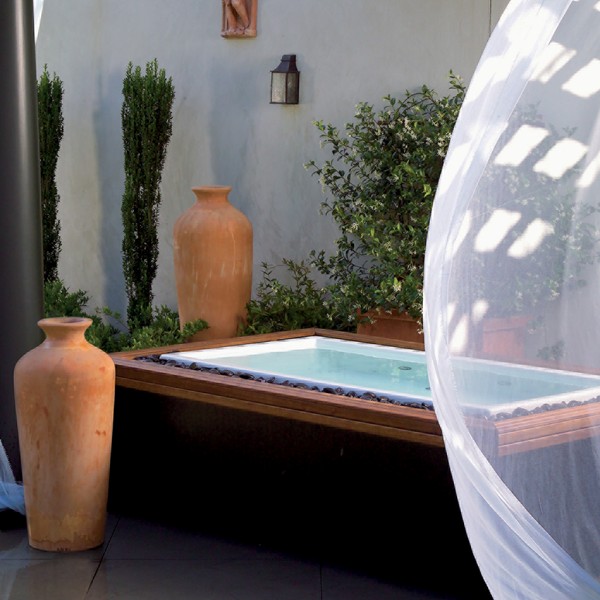 I was not familiar with this term until I started hearing it from my customers. I envisioned a covered garden full of beauty: vines covering trellis, blooming trees and a flagstone path that leads to a glorious tub that offered deep soaking water.
Come to find out that I was not far off.  The term garden tub comes from 18th Century France when the rich would have large tubs in their gardens.  The English followed with 'garden rooms'. These rooms provided large windows that overlooked the gardens.  So the beauty of the gardens was visible from the 'garden tub'.
Because of climate and plumbing issues, having a tub actually in a garden would be very difficult. Following the English, I could create a 'garden room'.  But large windows and an English garden are not in the cards for me. I am not ready to give up the vision though.
If I interpret a 'Garden Tub' to mean a beautiful, deep soaking tub that I can relax in and dream of my vast English estate. I can do that. And why not add Spa to the term to make it 'Garden Tub Spa'. This will add a much-needed massage system to my tub.  Whirlpool jets could help with the back pain (from working in my garden!). Or maybe an air system to provide a skin caress. I can even stay with a soaking tub and add a heater to make sure the water stays warm.
I could incorporate a few plants or prints with colorful flowers to add to the garden feel. Maybe I will add some French flair with a glass of wine. I could do that…I can't wait to remodel with European style!