When a Chic Bed & Breakfast offers a Luxury MTI Whirlpool – The Guests Get Pampered
Situated in the stylish west end of ever-trendy Fredericksburg Texas, Primrose Cottage is the finest in Hill Country luxury accommodations. This restful, romantic private cottage is designed with an unmistakable international chic flair. Among the luxurious amenities – Japanese Tub with Whirlpool Jets on Curtained Porch.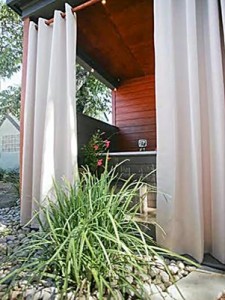 The MTI Kalia 2 (formally called the Furo) is installed as a drop-in. 6 whirlpool jets offer the guests a massage as they soak in the deep waters of the bath.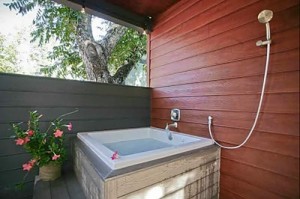 Thanks for the pictures Andrea. When I get to Texas – I will be making reservations!