After 20+ years Laura felt her bathroom was so dated! So out with the old and in with
the bathroom of their dreams: "clean, bright, minimalist and more storage".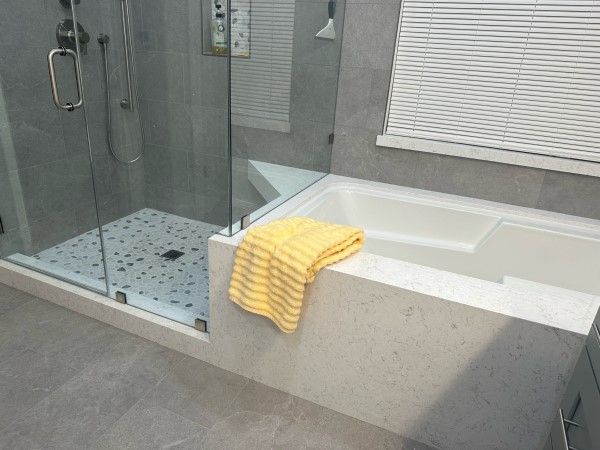 It is absolutely amazing how clean the lines are from the tub to the shower. Quartz covers the tub and extends to create a corner shower seat. Quartz also covers the front of the tub and flows further to create the shower curb. It must have taken a skilled professional to make it all look so seamless!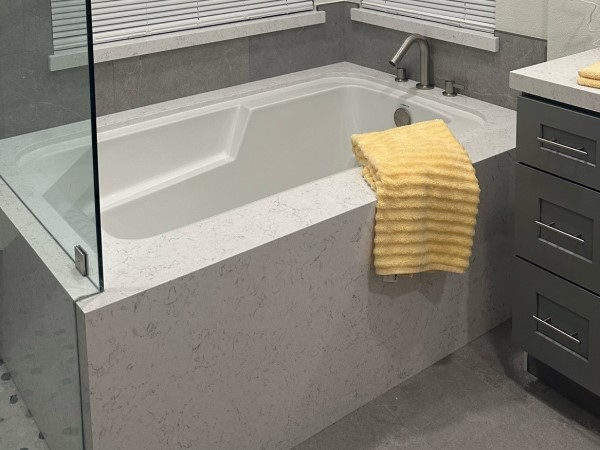 A white Americh Madison 6034 soaking tub was the perfect choice for this undermount application. This bath has clean lines, armrests for comfort and a bathing well that is 40″ x 19″. Very roomy for a 60″ x 34″ tub.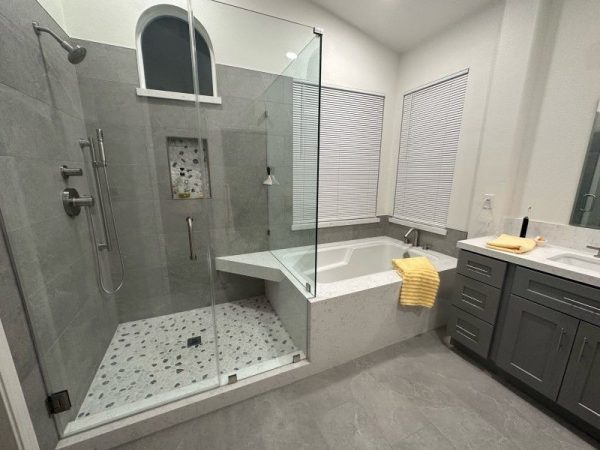 Even with the simple color pallet, this bath has a lot of life. The pebble tile for the shower base and niche insert, tile, quartz and even the blinds add texture. "We were drawn to grays, and once we picked the quartz surface, the coordinating tiles and cabinet were easy to pick."

Laura has good taste, even her old bathroom had style. Glad to see the tub steps are gone!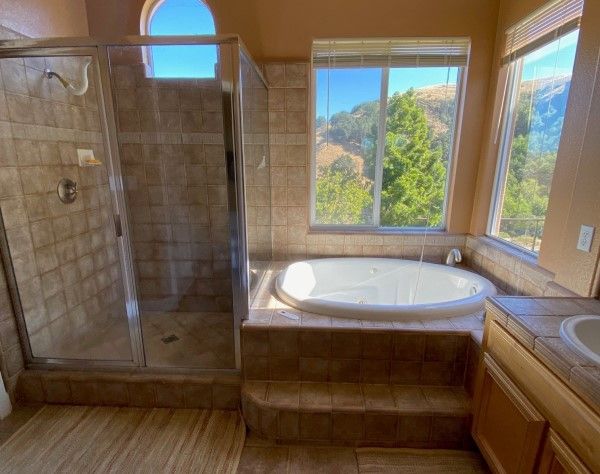 Thank you Laura, we appreciate you sharing your beautiful remodel with us! And I love the view! Laura used Today's Kitchen & Bath to create her beautiful bathroom.