Aquatica Baby Boomer 2 Walk-in Tub
The Baby Boomer 2 is the only modern solid surface walk-in freestanding bathtub on the market. Specifically designed by Aquatica to provide a safe, stable and therapeutic soak, it is the best luxury bathing solution for older bathers, people with disabilities, or individuals suffering from health and mobility-related issues. Featuring a grab bar, low entry step, and easy-to-use door, this soaking or heated soaking tub enables bathers to comfortably enter and exit the tub, without the fear of falling. The wide ergonomically designed seat provides a comfortable and enjoyable experience for bathers of all shapes and sizes. Find your Aquatica Baby Boomer 2 on sale with free shipping at Tubz.com, the bathtub experts!
Authorized Aquatica Dealer
Baby Boomer 2 Freestanding Soaking Tub
Bathtub Size: 54.25" x 34.25" x 42.5"
Water Depth: 30"
Water Capacity: 87 Gallons
Product Weight: 370 Pounds
Solid Surface Composite | Matte Finish

Drain Not Included (see options)
Adjustable height legs
110V/60Hz Standard
220V/60Hz Option
25-Year Limited Warranty
Country of Origin: EU

Buy Your Aquatica Baby Boomer 2 on Sale from Bathtub Experts!
At Tubz.com we are not just order takers in a call center. We are a small team that takes pride in our personal customer service and the expert knowledge we have accumulated in our 20+ years of experience. Give us a call, we are here to help & offer great sale prices!
Baby Boomer 2 Freestanding Tub
Baby Boomer-Wht
White Soaking Tub
MSRP:
$8855.00
*Sales Tax Charged for: CA, CO, FL, OK, WA & WI
Aquatica Baby Boomer Offers:
Carefully Constructed Door For A Safe & Secure Soak
A carefully constructed frosted high molecular cast acrylic glass door provides a safe bathing environment with easy access. The frosted door ensures privacy, while also offering a versatile and modern appeal.
• High impact strength - more than ten times higher than that of normal glass
• Hardness similar to that of aluminum
• Completely safe; unlike tempered glass it cannot shatter or disintegrate
• Excellent thermal and acoustic insulation
• Weatherproof and UV-resistant (no visible aging for at least 10 years in outdoor use)
• A lightweight construction compared to glass (about half), with a density of only ~1.2 kg/m3, which is only slightly heavier than water
• Scratches are easily removable with polishing paste and hand polisher
Custom-Made Marine Grade Stainless Steel Hardware
Made of high-quality marine grade stainless steel, the hinges, handles, lock and grab bar were designed specifically for this walk-in bath model. Featuring exceptional durability, this premium steel is rust and corrosion resistant, providing excellent performance and aesthetics for many years.
Door Handle Extension For Easier Access
The Baby Boomer 2 includes a white door handle extension for easier access and ultimate comfort. Ergonomically designed, the large handle provides better control, making it extremely easy for all bathers to open and close the door. The curved design ensures older bathers, or individuals suffering from arthritis or mobility related issues, do not stress or strain any muscles and joints.
Easy Access With A Low Entry Step
Designed to provide easy access to all bathers, the Baby Boomer 2 walk-in bath features a low entry step, rounded lines and smooth surfaces. The tub's solid surface material and innovative design prevents slipping, alleviating the fear of falling. This creates a relaxing bathing environment, and enables individuals to care for themselves and live more independently.
Stainless Steel Base With Weight Bearing Frame
The Baby Boomer 2 walk-in bathtub features a stainless steel frame with a weight-bearing base under the tub's seat and bottom. This provides additional rigidity and improved weight-bearing capacity, enabling all shapes and sizes to enjoy a comfortable soak.
AquateX™
AquateX™ is a technologically advanced solid surface composite material, developed by Aquatica®. 60% of AquateX™ is composed of the aluminum mineral that is derived from bauxite, a deeply weathered volcanic rock. By combining a high percentage of all the best properties of natural materials; and a low percentage of state-of-the-art acrylic resins; we were able to create a desirable, high performance cast stone material that is specifically, suitable for high-end bathroom applications.
AquateX™ Video →
Baby Boomer 2 Options
Save More! 10% off the following accessories when ordered with your bathtub
Therapy Systems:
Bathtub Accessories:
Euroclicker 3

Euroclicker-BLU-xx
(tap drain to open or close)
Polished Chrome


List Price: $220.00


Matte Black, Brushed Nickel, Aged Gold, Polished Gold, Antique Brass or Matte White


List Price: $265.00

Colonna-135 Tub Filler

Tall tub filler designed especially for a tall freestanding tub. Constructed using quality solid brass, with a chrome finish.


List Price: $2840.00



Colonna-135 Tub Faucet→
Freestanding Bath Installer

This kit includes all the equipment required to install an Aquatica freestanding bathtub within minutes. Designed to be installed with an 8" joist space or in a concrete floor.
Technical Sheet


List Price: $220.00

Colors

- Exterior Color


List Price:


RAL

$3000.00



More Information →
Colored Door Handle

The Baby Boomer 2 includes a white lacquered door handle. Upgrade to red, blue, green or orange.


List Price: $199.00



More Information →
AquateX™ LuX
Glossy White Only
The AquateX™ LuX offers ultra-polished, glossy marble-like surface for even easier cleaning and maintenance.


List Price: $799.00



More Information →
NanoGuard
NanoGuard™ is a nanotechnology-based liquid polymer that is applied to our bath or basin surface and creates a ceramic-like invisible protective layer making the surface water-repellent & resistant to UV, minor scratches, harsh chemicals.
(Included on Black Tub)


List Price: $249.00



More Information →
Nordic Insulation

The Aquatica Bathtub Nordic Insulation System is a complete bathtub insulation system. Designed to insulate and air seal all the bathtub inner surfaces. Helps prevents heat loss, insulates & sound-proofs.


List Price: $399.00


Not available with a system tub
Vanilla Headrest

Black or White Gel Pillow
Made with an ultramodern polyurethane gel, giving the headrest its 'shape memory'. & adhere perfectly to all stone and acrylic bathtubs.



List Price: $165.00

Universal Wood Tray

Aquatica wooden bathtub trays are made of the best solid wood. Available in American Walnut, Iroko and Teak, the rich tones of the natural wood will complement any bathroom design, providing a warm and unique appeal.


List Price:


American Walnut

$805.00


Teak

$1000.00


Iroko

$790.00



Handcrafted Finish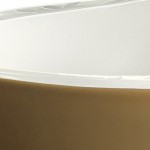 RAL Colors
#7021 Black grey, #7016 Anthracite grey, #8022 Black brown, #8019 Grey brown, #8017 Chocolate brown, #1021 Colza yellow, #1036 Pearl gold, #3009 Oxide red, #3011 Brown red, #5000 Violet blue, #5004 Black blue, #5010 Gentian blue, #5023 Distant blue, #6005 Moss green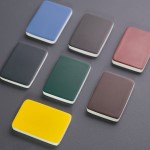 - Several coatings of paint followed special varnish
- Exterior Color | White AquateX™ or Black NeroX™ interior
List Price: $3000.00
Aquatica Bath Link
www.aquaticausa.com
Helpful Bathtub Links
•
Freestanding Tub Buying Guide
•
Freestanding Bathtub
- Shop all Freestanding Tubs
•
Tubz.com
- Contact us, we are here to help