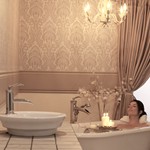 Riobel creates beautiful and sophisticated, high-performance faucets and shower systems.
Now with lower prices
Riobel's new price list is lower in the majority of their items. In today's economy this is definitely a rarity – top of the line company actually lowering prices. Add our sale discounts to the equation and the result is significant savings!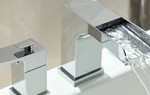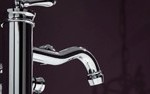 Riobel offers faucets lines from modern to antique and a full line of faucets for the sink, tub and shower.
Riobel Distinctive Features:
• Quality & Durability
Riobel provides products of superior quality, backed by a limited lifetime guarantee
• Ease of Installation
Mechanical parts are easily accessible from above the counter, making maintenance and cleaning chores much more straightforward.
• Time Tested Finishes
Riobel fittings are treated with a high-tech coating to protected them from tarnishing, discoloration, scratching and corrosion.
• German Ceramic Cartridges
Riobel dual-handle lavatory and bathtub faucets with German ceramic cartridges. This ensures their durability, and optimum performance for the system.
• Limited Lifetime Guarantee
Chrome, Brushed Nickel (PVD) and Polished Nickel (PVD) finishes and parts, starting from the date of purchase and against any manufacturing defects. Other finishes are protected by a one-year limited guarantee.