Drop-in & Undermount Kitchen Sinks

Undermount →
For easy clean-up or modern design, this kitchen sink is mounted under the counter. Only the sink inside is seen. Look for two measurements: interior will be what is seen, exterior will be the amount of room needed under the counter.



Drop-in →
These sinks have a rim or lip around the outer edge of the sink.
Easy to install, they are dropped into a hole in the counter.
Faucets are to be installed directly on the counter or from the wall.
Kitchen Sink | Copper, Brushed Nickel & Fire Kitchen Sinks
All Now on Sale at Tubz.com - Click on picture for more information
Choose the Perfect Faucet to Compliment Your Kitchen Sink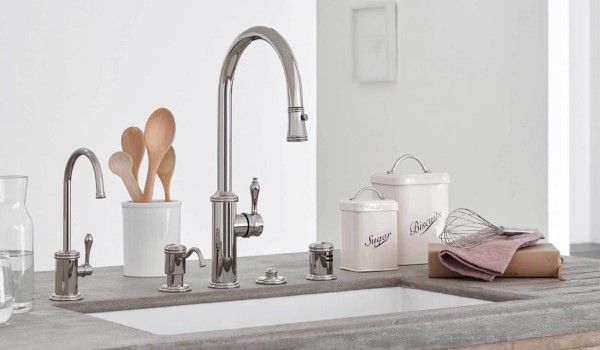 Kitchen Faucets →
Kitchen Links