Aquatic LuxeAir - LuxeAir Whirlpool & Air Tub Combination

Enjoy the Benefits of a Bubbly Air Massage or the Deep Tissue Massage of a Whirlpool or Both!
It's the anticipation of a weekend away, filled with possibilities, devoid of responsibility. That's the idea behind the Aquatic LuxeAir Series.
Invigorating massage jets or relaxing effervescent bubbles? Perhaps a little of both? It's your choice, your home and your bath. Finally, it's spa day, every day. Introducing the tranquility of LuxeAir. Offering the best of both worlds, this versatile bath offers the total body massage of an air bath combined with the benefits of hydrotherapy jets. Aquatic LuxeAir baths are highlighted with a deep bathing well and comfortable arm rests, six to nine oversized jets for neck, shoulder and back areas, an effervescent air bath system, and maintenance heater for staying warm.
LuxeAir Quick Links
Whirlpool Line-up | Standard Features | Optional Features
Authorized Aquatic Internet Dealer
Aquatic whirlpools are created especially for you by Aquatic. Fully warranted and backed with Aquatic service. Ships directly to you from Aquatic.
| | | | |
| --- | --- | --- | --- |
| 70 x 42 x 26 | 66 x 36 x 24 | 71 x 36 x 26 | 60 x 60 x 25 |
| 72 x 40 x 23 | 72 x 42 x 24 | 60 x 32 x 23 | 72 x 36 x 24 |
| 60 x 38 x 21 | 60 x 36 x 24 | 66 x 36 x 26 | 60 x 35 x 26 |
| 72 x 42 x 24 | 73 x 37 x 25 | 66 x 43 x 24 | 67 x 37 x 25 |
| 61 x 37 x 25 | | | |
Ultimate Hydro-Massage
Air Bubble Massage
Releases thousands of warm effervescent air bubbles for a therapeutic benefit for the entire
body. Three massage settings are available: constant, wave and pulse.
Lower and Mid-Back Massage Jets
Deeply recessed for comfort, two rotating jets provide massage relief to upper and lower back areas.
Lower Body Massage Jets
Strategically positioned to deliver a deep and focused massage to the hips, knees, calves
and feet. The volume and direction of this jet can be adjusted for personal comfort.
Complete Comfort
Deep Bathing Well
Roomy bathing wells offer ergonomically designed lumbar support.
Heat Therapy
Inline Heater
Maintains your desired water temperature so your bath water never gets cold and prevents the need to add water.
Aquatic Superior Engineering
Water Sensors
For added protection, two sensors will activate the purge and dry cycle when covered with water, regardless if the air bath is operated.
1.75-HP Run-Dry Safe Pump
Protects against motor and seal damage in case of accidental turn-on of empty unit.
Pre-Leveled ABS Support Base
Aquatic's pre-leveled ABS support base adds structural support while absorbing noise and vibration. Reduces costly labor steps during installation.
Heat-Bent Rigid PVC Piping
Aquatic's heat-bent rigid PVC piping ensures an optimum drain-down system each time you use your whirlpool bath.
Quiet Pad Anti-Vibration Pump Mount
Absorbs sound and vibration for quiet operation



LuxeAir Electronic Control Panel
Featuring a 20-minute timer, the convenient bath-side control allows you to operate the whirlpool system and the air bath system with the simple touch of a button. The control includes three adjustable air massage settings: constant bubble, wave and pulse action.
Aquatic Whirlpool Colors
Standard

Premium
Colors shown are for reference purposes only. Exact matches are not possible
*Color matched trim not available with Cashmere, Mexican Sand, Red & Sand Bar - must select metal trim option
Jet Trim
| | | |
| --- | --- | --- |
| | | |
| Chrome | Polished Brass | Brushed Nickel |
Designer Drain, Waste and Overflow
Cable drive drain available in White, Biscuit, Bone, Chrome, Oil Rubbed Bronze, Polished Brass & Brushed Nickel.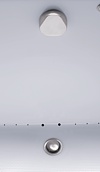 Front Skirt
Flat Panel Skirt
A stylish flat panel color matched acrylic skirt is available for most rectangle whirlpool baths.

Curved and Neo-Angle Skirts
These beautifully designed color matched acrylic skirts are available for most corner models

Bolt-On Grab Bars
Available on select models, this added safety feature is available in the following finishes: White, Biscuit, Chrome, Oil Rubbed Bronze, Polished Brass and Brushed Nickel.

Comfort Bath Pillow
Our removable bath pillows add comfort to your bathing experience. Oval pillow available in White, Biscuit and Black.


Chromatherapy
Select Aquatic baths provide the benefits of chromatherapy. Enjoy the soothing effects of a constant color wash or the soft rotation of the color spectrum.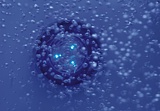 Aquatic Whirlpool Links
Estate | Drift Bath | HotSoak | Infinity | LuxeAir | Millennium | Restoration | Serenity
Aquatic Whirlpools by Size
Aquatic Delicair Laundry Sinks
Aquatic Whirlpools (Main Page)
www.aquaticbath.com
Top↑
Whirlpool Tub | Air Tub | Whirlpool, Air or Soaking Tub? | Walk In Tub